To good thoughts, good deeds, and rain: Shebaba by Renuka Narayanan
Jan 27, 2018 09:41 PM IST
From Ramayana's Rishyashringa to Honi, the Circle-Drawer of Galilee, legends of seers who could make it pour abound.
It's been raining this past week in Delhi, and it felt awful to think of those parts of the land which the rain has cheated with a no-show, to the despair of our endlessly toiling farmers.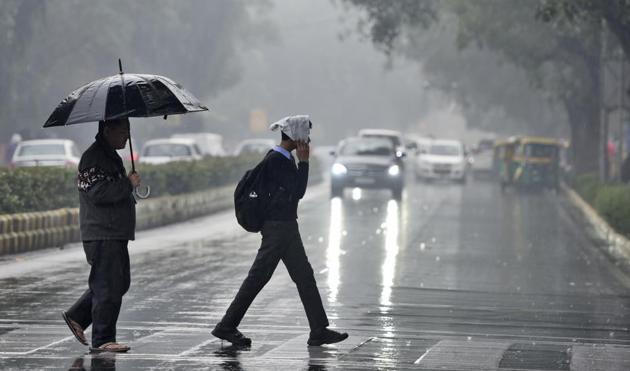 It's an old Indian belief that there exist certain holy men who can make the rain come, and also make it stop, by appealing to the Gods. In the Ramayana, the sage Rishyashringa is said to have made the rain fall on parched land just by his presence. As recently as the 20th century, C Rajgopalachari and MG Ramachandran besought a luminous local sage revered across the South to save Tamil Nadu from drought, and the rains did come.
Nothing will shake the belief of the people in this miracle. But then, rainmakers or no, some sages are the real thing. They can make you believe, feel, dream, aspire. What is that, if not a miracle.
Undeterred by the pseudo-swamis of the Kalyug, the Indian belief in the holy man's abilities has persisted. And it's not just Indians. Legends around the world weave entrancing tales about seers.
When the Vedas, revered as 'God's Breath', are chanted with sincerity, the good vibrations benefit everybody, is the Indian belief. It is expressed thus: "Samastha loka sukhino bhavantu" or "May all people everywhere live well and be happy".
The ancient Jews had a similar belief, as reflected in the story of the scholar known as Honi, the Circle-Drawer of Galilee, who lived in the 1st century BCE.
It says in the Mishnah, which is a Jewish work of priestly literature, that Honi "drew a circle, stood within it and said before God, 'O Lord of the world, your children have turned their faces to me, for I am like a son of the house before you. I swear by your great name that I will not stir from here until you have pity on your children'.
"Rain began falling in a half-hearted smatter. Honi said, 'Not for such rain have I prayed, but for rain that will fill the cisterns, pits, and caverns.'
"It began to rain with tremendous force. Honi said, 'Not for such rain have I prayed, but for rain of goodwill, blessing, and graciousness.'
"Then it rained in moderation, until the Israelites had to go up from Jerusalem to the Temple Mount because of the rain. They told Honi, 'Just as you prayed for the rain to come, so pray that it may go away.'"
Honi, like Jesus after him, spoke to God as a son to his father. He was later ordered by powerful people to pray for the destruction of their political rivals. But Honi did not want God to hurt either the Jews or their enemies and was stoned to death for his peaceful non-cooperation. The most appalling storm then broke out, goes the legend, destroying the wheat crop of the whole country.
They say that Honi "returned" in spirit seventy years after he was killed. Greek commentators who otherwise scoffed at miracle men as 'deceivers', notably held up Onias (Greek for Honi) as 'righteous and genuine'.
Such unforgettable seers give us a personal standard of behaviour, a present reminder that good thoughts and good deeds enable the well-being of a land and its people.
shebaba09@gmail.com
(The views expressed are personal)