'If India produce fair wickets, we will win': Australia legend's explosive 'unfair' pitches claim ahead of Test series
Feb 02, 2023 02:11 PM IST
The Australia great has made a rather unusual remark on Indian pitches ahead of the four-match Test series, that starts on February 9.
After a sensational T20I series victory over New Zealand on Wednesday, Team India will return to the longest format of the game on February 9 when it hosts Australia for a four-match series. The four-matches will be India's final opportunity to seal a berth in the final of the World Test Championship (WTC), that takes place in June later this year; Australia are comfortably seated at the top of the table in the 2021-23 edition of the WTC cycle.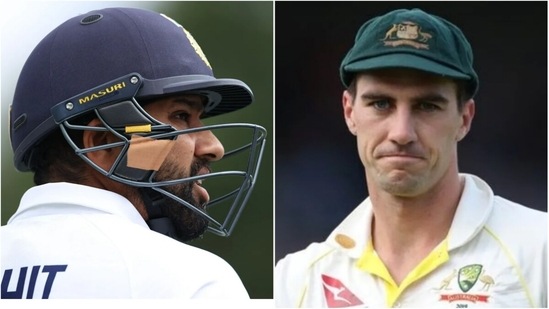 The series draws heavy interest from cricketing fraternity and it won't be any different this time, as Australia will be keen on delivering India a setback on the latter's home soil. The Aussies haven't won the trophy since 2014/15; moreover, India won the four-match Test series Down Under twice since then. The biggest worry for the touring party, however, is the condition of the pitches, according to the side's former wicketkeeper-batter Ian Healy.
Also read: 'In Pakistan cricket, coaches are not only criticised but also abused...': Wasim Akram's resounding 'no' to coaching job
Healy believes that the result of the series would largely depend on whether India dish out 'fair' or 'unfair' pitches.
"I think if they produce fair Indian wickets, that are good batting wickets, to start with, (that) probably spin and spin pretty consistently but spin a long way, late in the match … we (Australia) win," Healy said on 'SENQ Breakfast'.
"I'm worried about (Mitchell) Starc and (Nathan) Lyon in the first Test … if they're unfair wickets which I've seen in the last series, where balls were jumping ridiculously and sliding down low from day one, I think India play those conditions better than us," said Healy.
The 58-year-old former cricketer, who represented Australia in 119 Tests, also advised the less-experienced Australian players to soak in the pressure and not commit any fielding lapses.
"I want the players to be very aware if they are escaping that pressure (from the locals) if you're escaping that pressure and hiding in your room using the golf simulator… I think you've got to do something else," he said.
"That's an escape, you shouldn't be doing it, you're dodging, just be very aware of what you are feeling at any given time. Immerse yourself before you really get to deploy your technique… don't drop catches, fielding can be difficult over there."