Mithali Raj to mentor Gujarat Giants in WPL
Jan 28, 2023 09:41 PM IST
The ex-India skipper and batting stalwart will be involved in building one of the five teams that will play in the inaugural women's T20 league in March
Having retired from international cricket in mid 2022 after a stellar career, Mithali Raj will now make her first foray into a behind-the-scenes role. The former India captain and batting stalwart has been roped in as mentor by the Gujarat-based franchise Gujarat Giants, bought by Adani Sportsline Private Limited with a winning bid of ₹1,289 crore on Wednesday, for the inaugural edition of the Women's Premier League (WPL) to be held in March.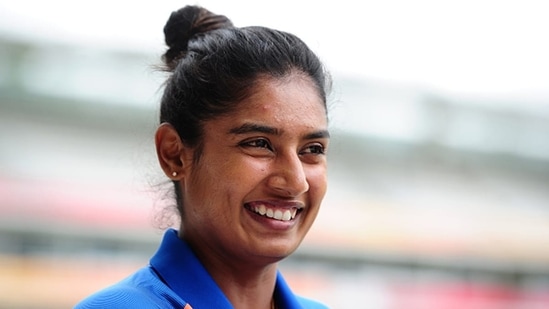 The 40-year-old debated whether to enter as a player given that the launch of the five-team league is a landmark moment for women's cricket in India before deciding to take up the off-the-field role.
"When I retired in June, there were a few months to go before WPL went on floor. I didn't want to take a call then because plans do change over time. But I realised I wanted to be associated as a mentor more than as a player," Mithali said during a virtual interaction on Saturday. "I won't deny I did have offers (from other teams). I want to use my experience through the franchise to tap into the talent pool we have in women's cricket in India."
The task of building a franchise from scratch can be daunting and exciting. Mithali hopes to draw on her vast experience of leading India. "It is a very similar role to what I had played as captain for 17 years. It is just that this is off the field. The first thing I'd like to do is build a strong foundation which will help the franchise in not just the inaugural season but in the years to come. I also want to align the uncapped domestic players with international stars and build a culture that puts the team first," she said.
It is understood that teams can field five overseas players in the playing XI (one must be from an Associate nation). Asked about the balance between Indian and foreign players in a team, she said: "Five overseas players are good to start with. Five teams are also good. It is the inaugural season and you need to put the best product out there for people to come and watch. It is important to have star presence in the tournament. If it is successful, I am sure there will be add-ons in the number of teams."
Though there has been some reservation about the depth of the talent pool in women's cricket in India, Mithali has been reassured by what she has seen in domestic cricket of late. "I have a fair knowledge of domestic players. Over the last 2-3 years, I have seen a very good level of cricket. For example, the number of hundreds was very few earlier. Now there are 20-30 hundreds in a season. The standard of domestic cricket is improving gradually," said Mithali, whose long India career ran from 1999 to 2022.
The talent on view in the women's U-19 T20 World Cup – India play England in the final in Potchefstroom, South Africa on Sunday – has also caught her eye.
"I am thrilled to see that some of the U-19 girls are so talented. Maybe in a year's time they can come into the senior level. The pool is expanding gradually, this platform will only help that. The fast bowlers excite me. We do have players who are quick and have the physical strength to be a fast bowler. In terms of batting, India's U-19 team is not entirely dependent on Shafali (Verma) or Richa (Ghosh). There are other players too who have been scoring runs."