Former chief secys say CM Kejriwal can't always wear political hat
Feb 22, 2018 12:19 AM IST
For Rakesh Mehta, who was chief secretary of Delhi for three-and-half years between 2007 and 2011, Arvind Kejriwal government has not been able to take the bureaucracy in confidence for some 'strange' reasons
For smooth governance in the national Capital, chief minister Arvind Kejriwal should not wear his political hat while delivering his executive duties, suggested former chief secretaries while condemning the alleged assault on incumbent Anshu Prakash in front of MLAs at Kejriwal's home on Monday night.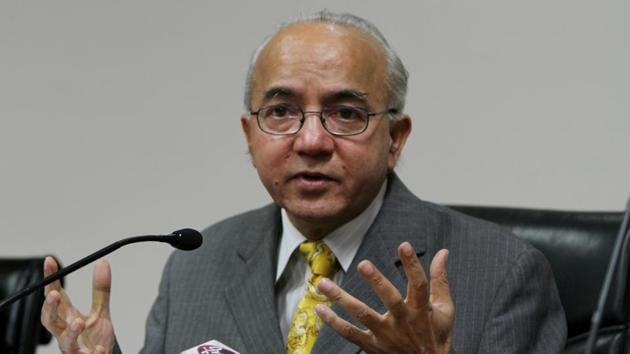 Not that there were no differences between the bureaucracy and the chief minister earlier, but, were sorted out internally before being played out in the open, they said.
For Rakesh Mehta, who was chief secretary of Delhi for three-and-half years between 2007 and 2011, Arvind Kejriwal government has not been able to take the bureaucracy in confidence for some 'strange' reasons.
"There is a huge lack of trust between the political executive and officers. And you cannot work when the trust is missing. The chief minister of a state has multiple roles to play—parliamentary in the Assembly role and executive role as the CM," said Mehta.
"He (Kejriwal) is clearly trying to send political messages to bureaucrats using his executive powers. Getting a chief secretary in front of 10 MLAs is a short-circuit route. He (Kejriwal) is wearing political hat while he is trying to deal with officers. You cannot communicate political messages to chief secretary this way," said Mehta, a 1975 batch IAS officer.
Chief secretary, Anshu Prakash, was allegedly assaulted by Okhla MLA Amanatullah Khan and others in a meeting at the chief minister's house on Monday midnight leading to an administrative crisis with the bureaucracy across cadres expressing solidarity with the top official of the national Capital.
Omesh Saigal, who was chief secretary between 1998 and 2000, said he had never heard of MLAs being called for a meeting at CM residence, and that too at midnight.
"There were meetings when CM would call for breakfast but there was no crowd of MLAs present. I don't know of a meeting with CM in the night and in front of a crowd of MLAs," said Saigal, a 1964 batch IAS officer. He recalled an incident when he was called at 10 pm by the then CM, Sushma Swaraj, in 1998 to a police station. "I said I could not come. I didn't go. She never insisted," he said. Swaraj was made the chief minister of Delhi for a brief period after Sahib Singh Verma in 1998 .
All bodies of IPS and IAS officers, teachers and engineers across the country have condemned the alleged attack on Anshu Prakash.
"The government is based on trust between political executive and bureaucrats. There was never any difficulty before. The trust is missing today. Bureaucracy expects chief minister to stand for the officer. To call MLAs and chief secretary at CM residence is itself a dangerous precedent," said 1977 batch IAS, PK Tripathi who was chief secretary of Delhi between 2011 and 2012.
"The political executive has two wings— the cabinet, which comprises ministers and the bureaucracy. The cabinet is accountable to assembly and bureaucracy is only accountable to cabinet and to assembly only to the extent of giving right information," Tripathi said.
He also criticised the house committee meetings of AAP government in which officers are summoned and given directions. " That demoralises officers," he said.