Multiple agencies hamper implementation of Master Plan rules
Hindustan Times |
, New Delhi
Parvez Sultan/ Gulam Jeelani
Feb 12, 2018 03:59 PM IST
In a five-part series starting tomorrow, HT will look into specific problems hampering the progress of Delhi's master plans and analyse issues responsible for their failure
The present chaos in the city due to the ongoing sealing drive is a failure of agencies, which are primarily responsible for planning and execution of Delhi Master Plan 2021, experts and urban planners believe.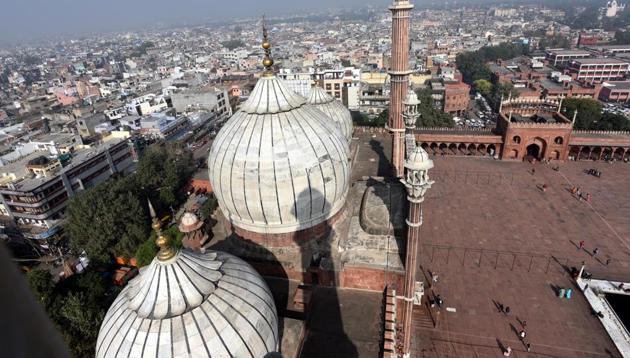 As different stakeholders of Delhi get together yet again to frame guidelines for Master Plan 2041, goals set in previous three plans since 1962 remain unfulfilled, they pointed out.
The national capital has witnessed unplanned and unchecked urban growth at an unprecedented pace in the last five decades, with civic infrastructure collapsing in certain pockets of Delhi in the past few years.
Arunava Dasgupta, urban planner from School of Planning and Architecture (SPA), said the perennial gap between planning and execution is because the Delhi Development Authority (DDA) and the Municipal Corporations do not work in tandem.
"The two agencies are working separately in term of governance. One (DDA) is making the plan and other (civic agencies) are following it up. Somewhere down the line, convergence does not take place. Sealing crisis would have been lesser, if the DDA and MCDs had conviction, mechanism and intent to work together," he said.
As DDA is in process to notify changes in MPD 2021 due to a number of pressing circumstances — sealing drive by Supreme Court appointed monitoring committee and public protest seeking enhancement of Floor Area Ratio (FAR), commercial use of basements, and reduction of conversion charges — Hindustan Times starting Sunday takes a look at previous Master Plans for Delhi (1961, 2001, and 2021) and provisions made for organised development specifically in five zones—Walled city, Walled city extension area, Resettlement and unauthorised colonies, villages, and New Delhi (Lutyen's Bungalow Zone). Through the five part series, HT will look into problems in specific areas hampering the progress and analyse issues responsible for failure of Master Plans for Delhi.
Imbalance between planning and implementation since 1962
The first Master Plan of Delhi, 1962, termed the Walled city (mentioned as special area) as a slum, set out the broad vision for its development and laid down planning guidelines to meet the increasing demand of space for commercial and residential use.
Similar policies and recommendations were incorporated in the following Master Plans. Apparently, with no preparation and equitable approach, the agencies — which were primarily responsible to enforce the Master Plan's provisions and implement them — ensured that old Delhi established by Mughal Emperor Shahjahan turned into a slum.
The 1962 Master Plan of Delhi had also recommended limited commercial activities in the Walled City and relocation of hazardous trade markets to other locations.
But after 56 years, these markets continue functioning from the same locations that has deteriorated the situation in Shahjahanabad and Walled City extension areas —Sadar Bazaar, Paharganj, and Karol Bagh.
Even, the shifting of headquarters of the erstwhile Municipal Corporation of Delhi (MCD), operating from Town Hall, was first mooted in 1962. The head office was in turn supposed to be converted into a museum or library. However, the transfer took place in 2012 and the building has been lying vacant since then.
Given the circumstances, experts said, the new vision document (Master Plan Delhi, 2041) should be realistic and has a mechanism to ensure that it is implemented.
"Master Plan Delhi (MPD), 2021 hardly got implemented because local residents did not agree with what was planned or proposed," said KT Ravindran, urban designer and former chairman of Delhi Urban Art Commission (DUAC). "People must have say in the planning process for MPD 2041," he added.
Lack of enforcement
Unauthorised colonies is another sector in which the government and civic authorities have failed to administer MPD provisions. Despite adequate provisions, they could not curb mushrooming of illegal colonies. There were about 110 unauthorised colonies in the national capital around 1960s. Those established before 1967, were regularized in 1969. As per a 1990 survey, the city had 900 unauthorized colonies and 567 were regularised till October 1993.
Many more came up in the next two decades. Another 895 colonies were regularised by then Sheila Dikshit government in 2012. It did not stop here; there are 1,650 unauthorised colonies at present, with about 50 lakh people living in them, which are waiting for a legal tag.
A DDA official said MPDs have largely been a futile exercise due to reasons ranging from multiplicity of civic authorities to lack of enforcement and implementation.
"Framing of Master Plans has been reduced to a mere exercise on paper, where a group of bureaucrats sit in a drawing room and plan the future development of the city. There is hardly any survey or a feedback from the ground. Unless the public is involved, we can't plan properly," said the DDA official.
"Civic bodies are the implementing authority. As for violations, there is a provision under the law to punish offenders," said Udai Pratap Singh, vice-chairman, DDA.
Jagan Shah, director, National Institute of Urban Affairs (NIUA), too echoed similar views. He said the root of the challenge was to manage the involvement of multiple agencies. "DDA has to make plans and civic bodies are expected to implement and enforce them. DDA has the planning mandate but doesn't regulate because developed areas became the municipal corporation's responsibility," Shah said.
He added that it had become very easy for civic bodies and agencies to pass the buck.
"The DDA had engaged in large scale land acquisition and subsequent development. The focus remained on a particular 'notified' areas. Meanwhile, unplanned growth continued in the other parts where acquisition had not taken place," he added.
Expectations and solutions
AK Jain, former commissioner (planning), DDA said Master Plans will not yield results unless the multiplicity of authorities was done away with and civic bodies made more efficient.
"The municipal corporations had the responsibility of preparing LAPs but they haven't finalized them yet. They don't have efficient Town Planning department. Then how can we expect them to do effective planning?" Jain said.
Endorsing points raised by a former DDA planner, urban planner Arunabh Dasgupta said, "MPD is an umbrella document for the whole city. It does not necessarily go into the detail of what each ward requires. To get it facilitated, there are municipal bodies. But they have not been empowered for planning though it was their job to frame LAPs."
A North Delhi Municipal Corporation official, familiar with the issue, said the corporations had already sent LAPs to DDA after incorporating suggestions and opinions received from the public.
"And yet, DDA has started the process to prepare the Master Plan for Delhi's development till 2041," he said.