Masked men shoot businessman in CP's inner circle
Hindustan Times, New Delhi |
A Mariyam Alavi and Shiv Sunny
Feb 28, 2018 10:57 PM IST
The incident reportedly took place at 10.15am in A Block of Connaught Place when 50-year-old Tasveer Singh was shot in the back by one of the two masked robbers.
New Delhi: Two masked men shot at a businessmen on Wednesday morning in Connaught Place, the main commercial hub in the national Capital, after trying to snatch his bag, police said.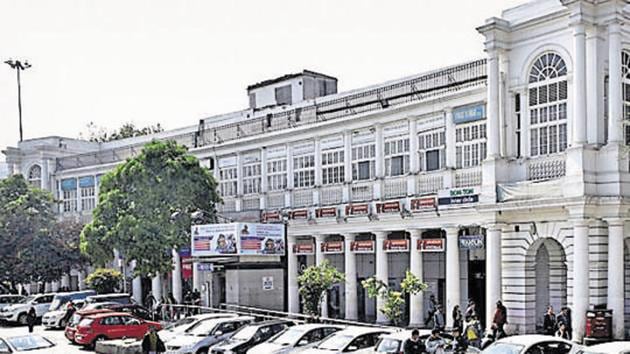 A bullet lodged in the waist of the victim, 50-year-old Tasveer Singh, was removed in a surgery at Lady Hardinge hospital later in the day. Singh's mother, Sunita, said doctors told her that her son was out of danger.
The two attackers managed to escape, police said.
The incident took place at around 10:15am at A-block in Connaught Place's inner circle -- which houses the Wenger's pastry shop and Rodeo restaurant. Madhur Verma, deputy commissioner of police (New Delhi), said that it appeared to be a snatching attempt gone awry, but added that police were probing the possibility of the shooting being a result of personal enmity.
"There was no money in the bag. He was only carrying fruit and lunch in a tiffin box," said the mother. Though the police have retrieved CCTV footage from the area, the suspects remained unidentified until late Wednesday evening.
Singh, a resident of Rohini, owns a currency exchange business in A-Block of Connaught Place, located near the gate numbers seven and eight of the Rajeev Chowk Metro station.
Parking attendants who witnessed the crime said they spotted the two suspects sitting under a tree near the scene of the crime. "Both of them had covered their faces with handkerchief, but that did not arouse our curiosity as it is a common sight. One carried a backpack," said Abhishek, a parking attendant.
"Suddenly, the two men dashed towards the man and it looked like they were trying to snatch the bag flung on his shoulder. Before we could react, I heard sound of a gunshot. TI saw the two men running away. Their backs were bent as if they were trying to avoid being captured by CCTV cameras," Abhishek added.
Narendra Kumar, a cigarette shop owner there, said Singh hadn't immediately realised he was shot. "I told him he there was blood on his back. His colleague then took him to a hospital in an auto-rickshaw," said Kumar.
The victim's two sons are in jail in an attempt- to-murder case and were scheduled to appear in Rohini court on Wednesday, the DCP said, adding that the police were investigating if there was a link between the incident and the case.
Delhi Police records show that cases of snatching have increased by 413% in the last five years. Earlier this month, snatchers in west Delhi's Uttam Nagar attacked three women in separate cases over four days, tearing their ear lobes to pull out their earrings. In an interview to HT in December, police commissioner Amulya Patnaik had said that rising cases of snatching were the force's biggest worry.