World-class convention centre in Dwarka by 2025, contract awarded for phase-1
Jan 03, 2018 12:53 PM IST
The facility is being built in Dwarka's Sector 25 at a cost of Rs 25,703 crores and the first phase of its construction — comprising convention centre with a seating capacity of 10,000 guests, two exhibition halls spread over 80,000sqm and a foyer — is expected to get over by 2019.
The national capital is set to get a state-of-the-art convention centre on the lines of the ones in Shanghai, Hong Kong and Singapore for hosting exhibitions, trade fairs and summits of international standards.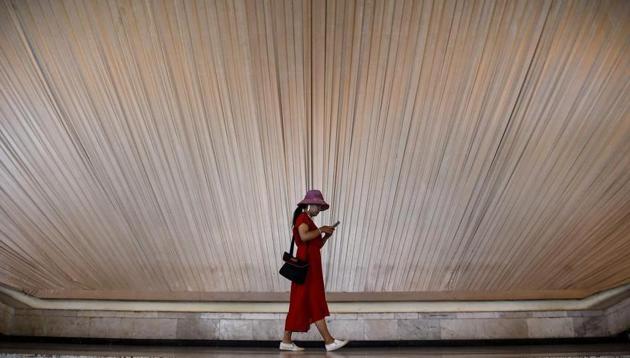 To be constructed in Dwarka's Sector 25, three kilometers from the IGI airport in south-west Delhi, the two-phased project was approved by the Union cabinet in November while the contracts were awarded last week. Architects working on the project, billed as one of the biggest in Asia, said it is conceived as a smart, zero energy, world-class facility designed for an events like G-20 summit.
Stay tuned with breaking news on HT Channel on Facebook.
Join Now
The exhibition-cum-convention centre in Dwarka and its allied infrastructure which includes, an arena, primary structure, Delhi Metro, road connectivity, hotels and office spaces, is being constructed at an estimated cost of ₹25,703 crore. It will be completed by 2025, a statement of Union ministry of commerce and industry informing about the Cabinet decision said.
Officials associated with the project said the first phase, comprising convention centre with a seating capacity of 10,000 guests, two exhibition halls spread over 80,000 square metre area and a foyer, would be ready by October 2019 and will be constructed as non-public-private partnership (PPP) component. The second phase, comprising the remaining exhibition area will be ready by 2025 and facilities such as hotels, retail space and offices will be completed on a public-private partnership (PPP) mode, it said.
The contract for the first phase was awarded to Larsen & Toubro (L&T) by Delhi Mumbai Industrial Corridor Development Corporation (DMICDC) — a knowledge partner for the project — in December last year. DMICDC appointed CP Kukreja Architects as its engineering and architectural consultant.
'It is an honour to design and work closely on projects like the Dwarka convention centre, that showcase our architectural prowess on a global scale. Our architects are creating world-class state-of-the-art buildings and the convention centre in Dwarka," said Dikshu Kukreja, principal architect, CP Kukreja Architects.
A government company has been incorporated to work as a Special Purpose Vehicle (SPV) for the project with 100% equity from Centre through department of Industrial Policy and Promotion.
The Centre will provide budgetary support of ₹2,037.39 crore to the SPV over a period of three years to fund trunk infrastructure, a part of exhibition centre, convention centre, Metro and road connectivity. This includes cost of the road to be paid by Delhi Development Authority (DDA), water and sewerage infrastructure, railway land for Metro connectivity and expenses towards other Non-public-private partnership (PPP) components.
The project was first mooted in 2010 but was stuck due to delay in transfer of land from DDA. Construction work is expected to start soon at the site.
"The project is estimated to generate over five lakh employment opportunities," the statement said.