Bird flu scare: Delhi minister calls meeting to chart action plan
Oct 20, 2016 01:18 PM IST
Development and general administration minister, Gopal Rai, has called a meeting at 2pm to review the current bird flu scare in Delhi. A plan of action to contain any possible outbreak is expected to be announced by 3pm. The national capital has been gripped by fears of its first possible avian flu outbreak, after the death of 10 birds at the city's zoo.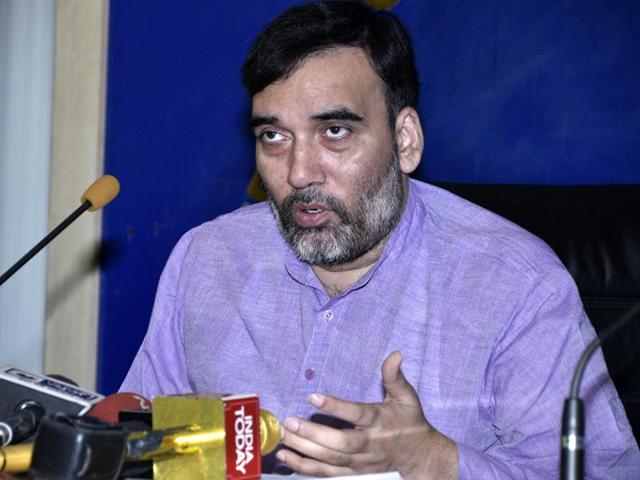 The migratory birds that died were found to be infected with the H5N1 virus. According to the World Health Organization (WHO), this type of influenza virus causes "a highly infectious, severe respiratory disease in birds," and can be very fatal to humans, with a mortality rate of 60%.
The minister is meeting the officials concerned to chart out a plan of action to contain the possible outbreak. Rai said that "a close 10 member monitoring team is reviewing the condition" to ensure that the infection does not spread to other birds and humans.
Officials will presumably work closely with poultry farm owners, ornithologists, medical professionals and other avian experts to ensure the best course of action. Rai said that they have been receiving reports from everywhere. "The virus has spread from birds coming from abroad," explained Rai.
The zoo has been closed for three days as a precautionary measure. "We have decided to check entire Delhi. We have asked the department to check possible places where birds are likely to come. We have sent a team to the Okhla sanctuary and Nizamuddin, where birds are sold, Yamuna Diversity Park in Wazirpur, Najafgarh drain and Ghazipur apart from deploying a 10-member team at the zoo," said Rai, on Wednesday.
Though Rai has warned that people may get infected from contaminated chicken, the WHO reassures that the chances of infection from well prepared and properly cooked poultry is slim. Person to person spread of the disease has also been deemed unusual. There is a higher chance of infection if people interact closely with dead or alive infected birds.
Zoo officials said that they have procured around 200 personal protective equipment (PPE) kits, to ensure that any personnel or official entering the zoo premises is not infected.
There have been no reported cases of people dying because of bird flu in India yet; however, reports of avian flu keep resurfacing from time to time. Many birds have been culled periodically, since the first reports of an outbreak in 2006, to contain the situation.
"Exciting news! Hindustan Times is now on WhatsApp Channels
Subscribe today by clicking the link and stay updated with the latest news!"
Click here!