Delhi 'serial rapist' brings back fears, worries for parents of school kids
Jan 16, 2017 11:09 PM IST
Sunil Rastogi, a 38-year-old tailor from UP, has been anointed the 'Delhi serial rapist,' with him admitting to raping at least 13 girls in Delhi.
Parents in Delhi were faced with their worst nightmare when they woke up to headlines about a 'serial rapist' who allegedly targeted school girls over the last 13 years. Disgust, fear, and anxiety were compounded with police probe revealing that Sunil Rastogi, a 38-year-old tailor from Uttar Pradesh, allegedly lurked outside Delhi schools, waiting to pick off his vulnerable victims.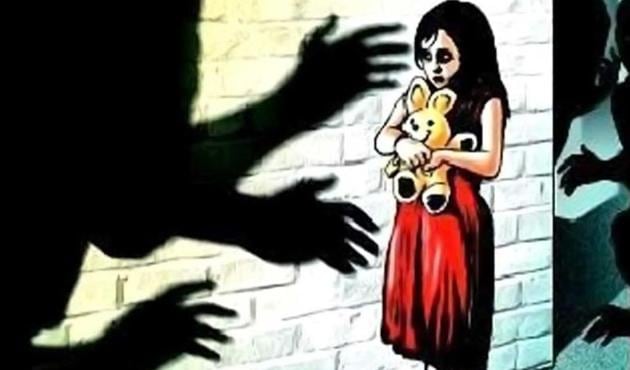 He has been anointed the 'serial rapist,' with Delhi Police saying he admitted to allegedly raping 13 girls. However, estimates from multiple reports place his number of victims closer to 500 or even over a 1000 girls.
Stay tuned with breaking news on HT Channel on Facebook.
Join Now
Teachers, faculty, and parents have all been rocked in their boats with this new mark on the moral fibre of Delhi. Many parents like Shikha Triwedi, who is a mother of three daughters, say that they are scared for their daughters' safety.
Read: Delhi 'serial rapist' was amused, encouraged by girls' cries for mercy
"Every day there is a new report about some man assaulting some woman or girl somewhere. When adults are not safe, how can I expect my kids to be safe? There are maniacs like this guy (Sunil Rastogi) roaming the streets. I try to drop my daughters off at school, and walk them back. But I can't do this every day. I can't stop their education, so I just pray for their safety," said Triwedi, a resident of Sonia Vihar in northeast Delhi.
There are accounts of how Rastogi used to maintain a list of girls' schools in the national capital and how he waited outside these schools - during his bimonthly trips to Delhi - for the female student who would break away from a group.
He would approach the lone girl with gifts, that were said to be from her father, and he would invite her to secluded area for 'more.' Once alone, and away from prying eyes or attentive ears, he allegedly assaulted her.
Triwedi's daughters attend the Government Girls' Senior Secondary School in Sonia Vihar, and the principal, Rajeshwari Kapri concedes that safety is a concern in the area.
Read: Delhi 'serial rapist' superstitious: wore red jacket, jeans before abusing girls
"My students may not be very safe when they step out, and this worries me. Girls may not even tell their parents if they are assaulted, because they are afraid they will get blamed. So, in addition to talking them about 'good touch' and 'bad touch,' and sensitizing them to the issue, we have collaborated with Delhi Police to train students in self defence, so that they can keep themselves safe," said Kapri.
However, these concerns are not endemic to certain socio-economic backgrounds. Aparna Dhawan, who has a 13-year-old son and an 11-year-old daughter studying at the American Embassy School, said she also faces similar fears when her kids step out. "My daughter tells me that she wants to live in a place where I will let her go out alone. With the kind of news we keep reading, I am not sure if this will ever be possible," she said.
Ameeta Mulla Wattal, principal, Springdales School at Pusa Road, said that circumstances have made vigilantes out of parents and teachers. She said it was imperative for all stakeholders to work together to keep children safe.
"I don't want to be an alarmist, but we do have unsavoury elements in our society. Schools need to rev up their security, but once a child leaves the campus, schools can't be responsible for their safety. So the onus falls on the civil society, parents and the law enforcement to ensure that our children remain safe until they reach home," she said.