Fearing fewer visitors, entry fee reduced at Delhi trade fair
Nov 18, 2016 03:08 PM IST
Four days into the 36th India International Trade Fair (IITF), India Trade Promotion Organization (ITPO) officials have announced that the general entry ticket prices will be slashed in the face of limited visitors.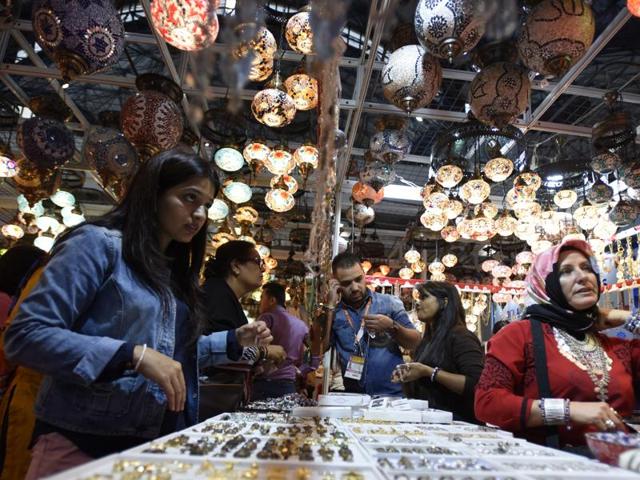 The IITF will be open to general public from November 19 (Saturday) to November 27 (Sunday). Earlier, an entry ticket to the fair on weekends and public holidays would have cost an adult Rs 120 and a child Rs 60. On weekdays, the rates were Rs 60 for adults and Rs 40 for children.
However, ITPO officials have confirmed that as per the new pricing, adult passes are valued at Rs 50 during working days and Rs 100 during weekends and public holidays. Children up to the age of 12 will be allowed to enter for free on all days, as will senior citizens and differently abled people.
"This is considered necessary to facilitate adequate footfall and thereby enhance trading activity during IITF 2016, ITPO's basic mandate being trade promotion," ITPO said.
There have been multiple reports of a lukewarm response at the fair this year in the wake of the demonetisation woes. With 500 and 1000 currency notes no longer considered legal tender, and long queues at ATMs and banks refusing to dissipate, people are faced with a cash crunch.
Jehangir Rena, a vendor from Jammu and Kashmir, claimed that he hasn't made a single sale to date.
"We are definitely worried about our prospects. If people don't turn up and if they don't have cash to spend, how will we ever make a profit?" Rena said.
However, a senior official at ITPO, ensured that the situation will change in the coming days.
"During the business days, the numbers are usually lower. But, the number of visitors will definitely increase once the fair is open to the general public," he said.
.