Mist in the air, time to take out your woollens in Delhi
Nov 30, 2016 11:40 PM IST
New Delhi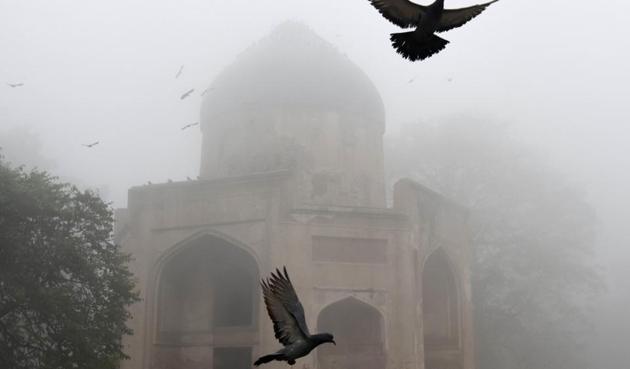 The first fog of the season announced the arrival of winter in the national Capital on Wednesday. It came as a surprise as people, including the Met officials, were not expecting the dense fog to set in this quickly.
The Regional Weather Forecasting Centre (RWFC) had predicted shallow to moderate fog in Delhi and NCR, with isolated episodes of dense fog from Wednesday till Saturday.
However, certain weather conditions like the change in wind directions and speed, a cyclonic movement of air over the Bay of Bengal, increased humidity levels in the area, and lowered temperature, ensured that the dense fog came in ahead of time.
Read: In pics: Season's first dense fog envelops north India
The fog and haze are expected to persist a day or two after which there will be moderate fog. With the easterly winds expected to cease thereafter, from Sunday onwards visibility is expected to improve, with forecasts of just shallow fog and mist.
Delhiites can also expect the wintry days to continue, with the minimum temperatures predicted to be between eight and 12 degrees Celsius, and the maximum to be between 25 and 26 degrees Celsius, according to Meteorological department.