Rain likely on Friday in Delhi, temp may drop
Jan 05, 2017 10:46 PM IST
The Indian Meteorological Department (IMD) said that temperature may drop by as much as 5 degrees Celsius by Monday.
Delhi may get to experience its first winter showers, with the Regional Weather Forecasting Centre (RWFC) predicting light rains on Friday in some parts of the city.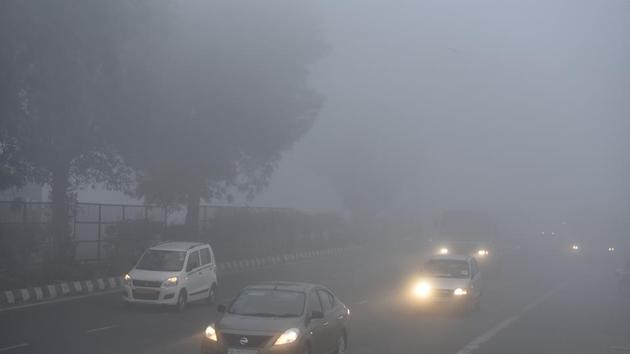 The Indian Meteorological Department (IMD) said that temperature may drop by as much as 5 degrees Celsius by Monday.
Stay tuned with breaking news on HT Channel on Facebook.
Join Now
The rain may also help dissipate polluting dust particles and help improve the air quality in the city.
System of Air Quality and Weather Forecasting And Research (SAFAR), the air quality ministry of earth sciences , recorded very poor levels of air quality in the city on Thursday, with the daily average PM 2.5 level settling at 301.The permissible level of PM 2.5 in the air is 60 micrograms per cubic metre. When it rises to very poor levels, SAFAR issues a health advisory, asking people advising people to avoid outdoor activities, as it poses serious health hazards.
SAFAR forecasted the air quality to remain in the poor category on Friday as well with the PM 2.5 levels hovering around the 252 level category, a notch better than Thursday's average. Gufran Beig, project director, SAFAR, said this expected drop in pollution levels may be attributed to the rains. The PM 10 level, particulate matter 10 micrometers or less in diameter, is expected to hover around the 171 mark, lower than Thursday's recorded 180.
"Rain always helps in washing away particulate matter. So even if there is light rain, there will be a slight improvement in air quality," he said.
Weather experts like Anumita Roychowdhury, executive director of the Centre for Science and Environment, said the respite may be short lived as the situation is highly variable right now.
"Rain has an immediate washout effect, but whether this period of clean air lasts or not would depend a lot on other meteorological factors like temperature, wind speed, and moisture in the air. If the temperature drops, with no winds and high levels of humidity, pollutants may get trapped close to the surface of the earth again and worsen the air quality," she said.
Read: Delhi: 13 flights and 67 trains delayed due to heavy fog
IMD officials explained that Friday's rain will be caused by the passage of a western disturbance, which is also responsible for the expected drop in temperatures.
"Western disturbances bring snowfall in the Himalayas and northern regions. After it passes, Delhi experiences westerly and north westerly winds. As these winds pass over the mountain regions before reaching Delhi, they are cold and help bring down temperature in the city," said a weather official.
Temperature is expected to drop in the city starting on Monday, when the IMD has forecasted a maximum and minimum temperature of 16 and seven degrees Celsius respectively. The minimum temperature will further drop to five degrees Celsius by Tuesday.
Maximum and minimum temperatures on Friday is expected to be 24 and 11 degrees Celsius; similar to Thursday's 25.4 and 11 degrees Celsius. The RWFC has also predicted some shallow to moderate fog in the morning on Friday.