Why east Delhi voted for BJP in MCD elections despite years of neglect
May 29, 2017 08:43 AM IST
Modi factor: East Delhi faced five strikes by sanitation workers in the last three years. Garbage lay scattered even as bad roads and poor drainage added to woes. The BJP, however, got 47 out of 63 seats here.
Despite facing the worst neglect from the BJP-ruled municipal corporations, residents under the East Delhi Municipal Corporation jurisdiction helped BJP claim its strongest victory in the area.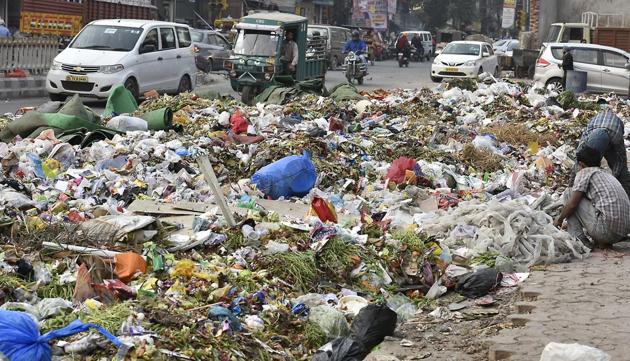 With five strikes by sanitation workers in the past three years leading to heaps of garbage spread everywhere, a deficit of Rs 2,041 crore and residents left wanting for basic amenities such as good roads and drainage system, East Delhi remained the most neglected area under the BJP-ruled corporations.
However, the MCD election results showed that the saffron party gave its best performance here winning 47 out of 63 seats, a whopping 75% strike rate.
Residents of East Delhi said that while both Aam Aadmi Party (AAP) and BJP have failed to live up to their expectations, they backed BJP as they hope Prime Minister Narendra Modi will clear the mess and financial crisis in the civic body.
In unauthorised colonies such as Chilla Village, Azad Nagar and New Ashok Nagar, people said they backed BJP because the party's face in Delhi was a poorvanchali — Manoj Tiwari.
East Delhi has several unauthorized colonies and slum clusters that have sizable purvanchali population.
Satish Chandra Singh, a trader in Sonia Vihar, said: "The AAP MLA has done good work here. He got the drains built. But when it came to civic elections, we decided to back BJP as there is so much work to be done here, which can only be addressed if the corporation receives funds from the centre."
"Though, BJP has failed to live up to our expectations we expect that under the close supervision of Narendra Modi, the corporation will fare better," he said.
In East Delhi's Karawal Nagar, Anish Shashwat, said, "There was resentment against the party as our areas were especially neglected with drains overflowing and most roads not being built. But after BJP changed all its candidates, there was a feeling that this is a new party in which you perform or you perish."
Sohan Tanveer, a shopkeeper in New Ashok Nagar, said: "It is people of Bihar and Uttar Pradesh who decided the fate of the area. They are more than 50% here. They supported BJP to back Manoj Tiwari even though BJP had not done anything here and most people benefited through AAP's waiver of electricity and water bills."
"Look at the wires hanging dangerously here, in promoting the regional politics, the agenda of development got lost," he said.
"Exciting news! Hindustan Times is now on WhatsApp Channels
Subscribe today by clicking the link and stay updated with the latest news!"
Click here!