A challenge and an opportunity
Jan 19, 2023 08:05 AM IST
India's population presents a chance for growth, but inequality and elderly care need attention
In 2022 China's population fell on an annual basis for the first time in 61 years and for the first time due to a normal demographic transition. Later this year, India will replace China as the most populous country in the world. Like China, India's population will also start declining at a point. United Nations projections expect this to happen only in 2064. India's population growth has been decelerating for a long time.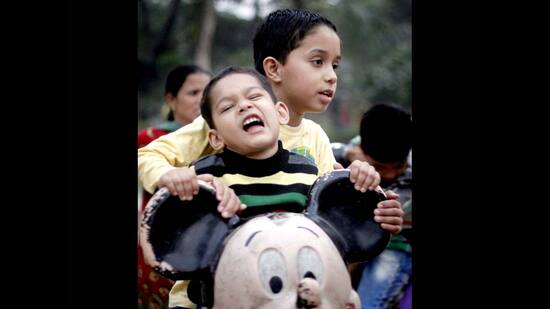 Commentary around India's demographic evolution has been diverse. On the one hand, there is talk of the demographic dividend of a young population that India can exploit to grow faster. On the other, there is (often politically motivated) talk about the need for population control for certain social groups. Both these narratives have a reference frame problem. India is increasingly facing the prospect of missing the bus as far as its demographic dividend is concerned. The engine of manufacturing, the traditional vehicle of structural transformation of economies, is still stuttering rather than firing on all cylinders and providing sustainable employment to the existing and growing labour force is becoming a bigger challenge. This is India's biggest socioeconomic problem.
Evidence of declining fertility rates among all communities, including Muslims, does not support the shrill narrative of any imminent threat of change in India's broad social composition. Such a narrative is trying to extrapolate past statistics into the future. To be sure, there are important parts of the demographic narrative which have not been given due attention in India. The fate of the elderly, most of whom will be without adequate social security cover, is one such issue. Southern states, which brought down their fertility rates much earlier, will have to face this challenge earlier than their northern counterparts. Then there is the issue of balancing political representation with a sense of regional justice. As state-wise representation has remained fixed, per capita representation numbers have been getting more and more skewed in favour of southern states in India. While this might seem demographically unjust, a mechanical attempt to address this inequality can rightly be described as penalising the southern states for bringing down their fertility rates. It is far more difficult to do justice to these questions as the challenges can still be described as being in the future — but the future is increasingly here.
Enjoy unlimited digital access with HT Premium
Subscribe Now to continue reading
Topics