A guardrail of democracy
Jan 22, 2023 08:43 PM IST
As the Emergency and the impulses of several governments have shown, a robust and transparent oversight process, of which the basic structure doctrine is a key instrument, is not only important for a functional democracy, but also indispensable
An unfortunate new dimension has been added to the ongoing tussle between the government and the Supreme Court (SC) over judicial appointments: The basic structure doctrine. Formulated by the SC in the Kesavananda Bharati vs State of Kerala case, the doctrine holds that Parliament has the right to amend the Constitution, but not alter or erase certain basic and inviolate characteristics of the Constitution. Two weeks ago, vice-president Jagdeep Dhankhar expressed his disapproval of the 1973 judgment, asking if the judiciary could put fetters on Parliament's powers to amend the Constitution and frame laws in a democratic nation. He called the verdict a "very incorrect precedent" that must be deliberated. Days later, Chief Justice of India (CJI) DY Chandrachud hailed the decision as groundbreaking, and said it continued to guide judges in interpreting and implementing the Constitution. Delivering a lecture, the CJI extolled the benefits of the doctrine in keeping the soul of the Constitution alive through changing times. The contrasting views must be seen against the backdrop of the government's unsuccessful effort in 2015 to change the process of judicial appointments, which was thwarted by the SC using the basic structure doctrine.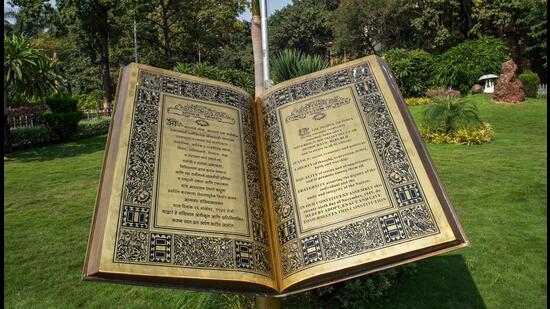 For the last half-century, the doctrine has held the country in good stead. Though not explicitly specified or spelt out by the SC, the doctrine has helped check executive and legislative overreach and the momentary excesses natural in a majoritarian system of governance. It is now a key lever, helping maintain a balance between the branches of government. By its nature, the doctrine puts fetters on the powers that a strong executive believes it must control. Remember the fractious context of the 1973 case — decided by the narrowest of majorities and displeasing a government with a large majority in Parliament — and how the importance of such guardrails became plain two years later, when then Prime Minister Indira Gandhi showed the dangers of unchecked powers vested in a single organ of government by suspending democracy itself.
In some ways, then, it isn't surprising that the debate has been ignited again. But as the Emergency and the impulses of several governments have shown, a robust and transparent oversight process, of which the basic structure doctrine is a key instrument, is not only important for a functional democracy, but also indispensable.
Get a colourful deal with 70% off on HT Premium annual plans
Enjoy Unlimited Digital Access with HT Premium