A Kashmiri in Delhi: So much peace is unsettling
Jul 19, 2016 07:11 PM IST
People are safe in their homes and life is good in the big city, far away from the violence.
Delhi is an interesting place to be in. It never sleeps. People are safe in their homes and life is good. The city looks like a giant flat mosaic from above while you are in a flight, unlike Kashmir which looks like a jigsaw puzzle. Delhi's comfort this time is making me numb.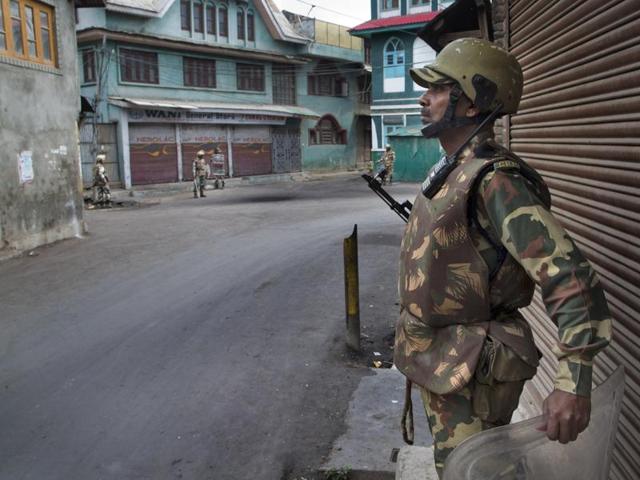 I don't belong here. It is too peaceful for me. Couple of days ago, I landed back in Delhi after spending a much-anticipated yearly vacation of 15 days. The hustle bustle of this city is strange after spending 15 days at home--900 kilometers does make a difference.
There is no smoke filled air in Delhi. Pepper gas does not choke me. Roads are too loud and busy. There are no signs of protest, blood, stones, shattered glass and frequent checkpoints. I am not frisked and quizzed. I am not asked for my identity card. I can't hear the sound of gun shots and tear-gas shelling. It is unreal.
I can't handle so much of peace at once. My internet is working and every time I get a notification, I feel strange. My mother must be at peace because I am here, away from home. She doesn't have to worry for me getting killed now. I am 900 kilometers away from bullets and pellets.
First person: When a vacation in Kashmir turned into confinement
I don't have to worry about stepping out and going to the market. Everything is in my reach and this is very unsettling. When I was writing this, I got news of two more people getting killed in Kashmir. My father is not so privileged to know this. His internet is not working and his mobile service is out. I fear for him. He goes out to the market every day to get vegetables and medicines for my mother. He doesn't know what I know. I want to talk to him and tell him not to go out because two more have been killed but I can't. My privilege of knowing things has become a curse for me.
I want to write more about what I am feeling but I can't. I belong to a place where writing may have consequences.
(The writer is a multimedia journalist with Hindustan Times. The views expressed are personal.)