Make remote EVM foolproof
Jan 16, 2023 08:12 PM IST
The EC must lay the ground for discussion and political consensus-building to make the proposed migrant-voting system a success
The Election Commission of India (ECI) demonstrated a prototype of a new electronic voting machine-based system that could potentially allow millions of India's migrant people who live and work in sites far away from the places they are registered to exercise their franchise. The ECI prototype of a multi-constituency remote electronic voting machine for domestic migrants, however, has run into controversy after 16 Opposition parties said that the proposal was still sketchy and fraught with the possibility of political and administrative anomalies, given the lack of definitional clarity in India's election laws.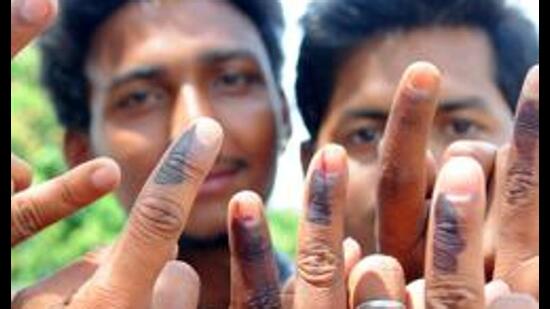 There is no doubt that making the voting process for migrants easier will need administrative zeal, technological finesse and socio-political consensus- building. A sizeable chunk of India's 450 million internal migrants, according to the 2011 Census, are deprived of their constitutional right to exercise their franchise because voters have to physically travel to the district where they are a registered voter to cast their vote — a choice that is often rendered impossible by financial hardships, paucity of time and other socioeconomic conditions. India has made significant technological leaps in conducting the world's largest democratic exercise, but the remote EVM proposal needs more fine-tuning. There are three different sets of challenges. The first is legal, where the definition of a migrant voter, remoteness and temporary absence from home district or city needs to be delineated, as does the question of migration (say, whether it is intra-state or inter-state, or both). And the Representation of People Act 1951 and other laws need an update. The second is administrative. Will self-attested affidavits work to declare oneself a migrant? Will the same controlled environment be set up at a remote location? Will the model code of conduct apply, especially in regions where a large pool of migrants from one particular location work? The third is technical. Will the EVMs be transferred physically to the counting spot? How will the paper trail work?
Across the world, mature democracies go the extra mile to ensure every citizen can choose their representative. It is commendable that ECI is working towards expanding the right to exercise one's franchise. It must now lay the ground for a more considered discussion and political consensus- building that makes the system foolproof, before pressing the button.
Enjoy unlimited digital access with HT Premium
Subscribe Now to continue reading