Re-imagine schooling to check learning loss
Jan 19, 2023 08:08 AM IST
The pandemic forced us to look at schooling differently. Now that there are no Covid-19 restrictions, it's essential to try new ideas and create new norms to raise the education levels of India's young
That the pandemic wreaked havoc on basic education was well known since the first few months of school closure, bolstered by reports and anecdotes. The Annual Status of Education Report released on Wednesday has now quantified some of this loss, and the numbers are grim. On learning levels, children's basic reading ability dropped to pre-2012 levels. This was visible in most states and across genders; children's basic arithmetic levels declined over 2018 levels for most grades. The percentage of children in Std III in government or private schools who can read at Std II level dropped from 27.3% in 2018 to 20.5% in 2022. Nationally, children's basic arithmetic levels declined over 2018 levels for most grades. The national figure for children in Std III who are able to at least learn subtraction dropped from 28.2% in 2018 to 25.9% in 2022.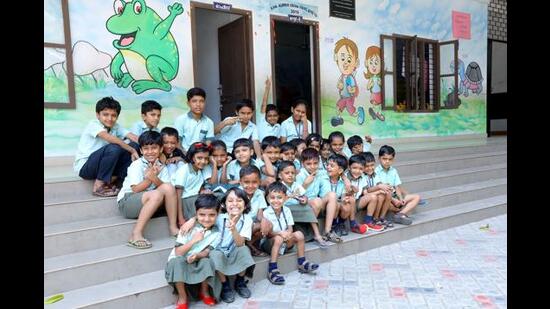 The non-governmental report resumed its physical nationwide survey after a gap of four years, reaching 19,060 villages across 616 districts, 374,544 households and 699,597 children between the ages of three and 16. Worryingly, the report found that the drop in reading and comprehension levels was steeper among younger children, and acute in states that had made strides in propelling basic education. Though the rise in overall enrolment numbers is good news, the increase in the number of students seeking private tuition and enrolment in government schools indicates persistent distress.
The three As of universal education are Access, Attendance and Achievement. While the first two seem to be under control, the last (learning levels) needs a major push from the government and society. The pandemic forced us to look at schooling differently. Now that there are no Covid-19 restrictions, it's essential to try new ideas and create new norms to raise the education levels of India's young, while simultaneously ensuring (through robust vaccination) that shutting schools is no longer needed.
Embrace independence with quality journalism
Save on HT + The Economist subscription