The threat of police brutality
Jan 30, 2023 08:37 AM IST
The Memphis killing brings to the fore the grim reality of unbridled power of the police
The killing of 29-year-old Tyre Nichols at the hands of five police officers in Memphis has pushed police brutality back to the top of the national consciousness in the United States (US). The five officers, who belonged to a now disbanded special unit of the police meant to focus on violent street crimes, stopped Mr Nichols at a traffic light on January 7, then proceeded to pummel him with kicks, punches and blows with their batons. Video footage released by the police on Friday captured a Mr Nichols crying out for help and his mother. The five officers have been charged with murder, and others who are seen in the video as standing by without intervening, have been suspended pending an inquiry. The chilling images have made Mr Nichols the face of a movement to demand accountability and action for instances of police violence, one that galvanised around the 2020 murder of George Floyd in Minneapolis. It has also shown that while such movements have been instrumental in initiating conversation around the use of excessive force in law enforcement, the cloak of impunity that fuels such crime is yet to be fully pierced, though the swift prosecution of the accused officials must be commended.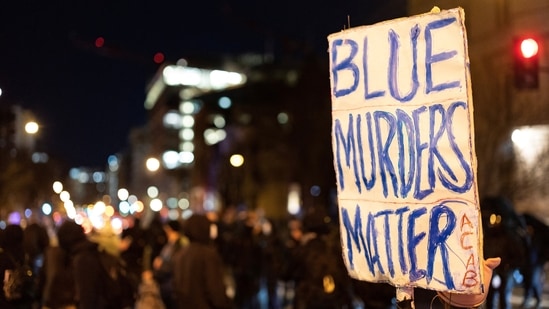 Police brutality is an unfortunate reality around the world. In India, this lesson was brought home three years ago with the killings of the father and son duo Jayaraj and Bennicks in the Sathankulam police station in Thoothukudi, Tamil Nadu. That incident, along with massacres such as those in Bhagalpur in 1989 and Hashimpura in 1987, showed that the police can act in criminal breach of their duty, aided by the assurance of no retribution and the shield of power. The context and background of the problem in the US and India are very different, and so are many of the immediate provocations — such as a far more gun-friendly society in the US where incarceration and street crime levels are higher than India. Still, there are some lessons to be learnt.
India is yet to define custodial violence, and National Crime Records Bureau data shows that only a handful of police officers face conviction for their role in any torture. The Supreme Court has outlawed torture, but the absence of an anti-torture legislation makes it tough to prosecute perpetrators because it is difficult to collect evidence in such cases. The root of the problem is the unbridled power of the police, which can only be hemmed in by constitutional and statutory safeguards, robust oversight, and a social churn that makes it clear that crime won't be tolerated, even if the perpetrator wears a uniform.
Enjoy unlimited digital access with HT Premium
Subscribe Now to continue reading
Topics