What the economic survey reveals
Jan 31, 2023 07:23 PM IST
Economic recovery from Covid-19 is complete but demand and revenue challenges loom
The Economic Survey for 2022-23, presented a day before Union Budget 2023-24, says the economy's recovery from the pandemic is complete and points to the success of India's fiscal and monetary policies in managing the immediate economic challenges posed by and arising from the pandemic and other geopolitical events. The claims are accurate.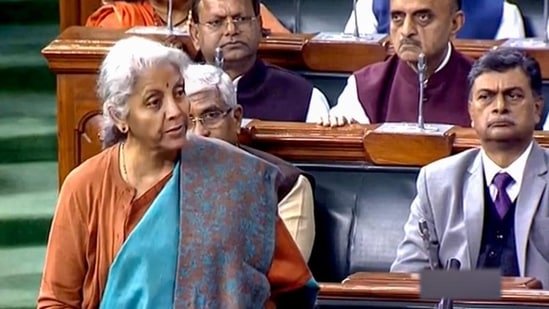 The survey, effectively a review of the state of the economy, has estimated that India's growth in 2023-24 will be between 6% and 6.8%, with a baseline of 6.5% — a number that is believable, and which is also not very different from the estimates of the World Bank and the International Monetary Fund. It mentions the reforms carried out over the past eight years, the focus, not just on infrastructure, but on ease of doing business, ease of living, and the environment, and explains that policymakers have been busy steering India through turbulence created by a series of one-off events, from the collapse of IL&FS to the pandemic to the Russian invasion of Ukraine. The survey argues that these events have prevented the impact of reforms and capacity-building efforts undertaken over the past eight years from manifesting themselves fully, adding that these could now begin to play out. The context, it says, is similar to 2003 — and while it does not explicitly mention the economic boom towards the end of that decade (between 2005 and 2008), the suggestion is that India could be set for a similar ride now. The drivers of this growth, between 2023 and 2030, according to the survey, will be digitalisation, the China+1 approach of many companies that could see India becoming a part of global supply chains, better governance, and a healthier financial system. This is a plausible argument, especially because the opportunities are real.
Where the survey's logic and numbers are a trifle wanting is when it comes to consumption (last year's pent-up demand is already waning, and it is not clear if it will revive again) and revenue (with nominal growth slowing, 2022-23's "revenue relish" as one of the chapters of the survey is titled, is unlikely to be repeated in 2023-24), suggesting that the survey may have erred on the side of optimism, rather than caution. That, and the political compulsions involved — this is the second Narendra Modi government's last full-fledged budget before the general election — are likely to have made the task of drafting Budget 2023-24 far more challenging.
Enjoy unlimited digital access with HT Premium
Subscribe Now to continue reading
Topics