What the Indus impasse entails
Feb 02, 2023 07:07 PM IST
Any update in the treaty will be difficult at a time of intense economic instability in Pakistan
Finalised in 1960, the Indus Waters Treaty (IWT) survived three wars and was hailed as a shining example of a working arrangement that successfully negotiated hostility between India and Pakistan for over half a century, becoming a template for talks between upper-riparian and lower-riparian States the world over. But in recent years, it has come under increasing strain. On January 25, India formally informed Pakistan of its intent to renegotiate the treaty, largely because of Islamabad's "intransigence" in handling differences over the Kishanganga and Ratle hydroelectric projects. At the heart of this matter is India's contention that disputes must be settled through a three-step mechanism, involving the Indus waters commissioners, a neutral expert, and a court of arbitration. In other words, a dispute cannot be taken to a court of arbitration until it has been adjudicated by a neutral expert. The World Bank, which negotiated the original deal, said the treaty did not empower it to decide whether one procedure should take precedence over the other, and Pakistan says it prefers an arbitration process.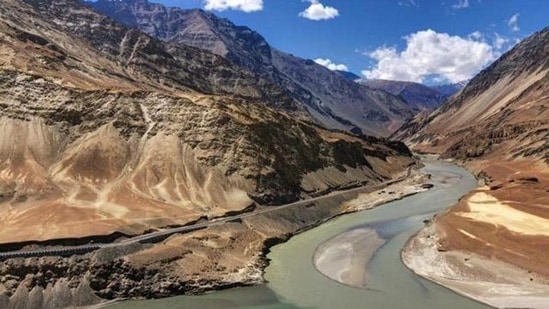 The current impasse began in 2016, when Pakistan retracted its request for a neutral expert to study its objections to the designs of the two hydroelectric projects and sought a court of arbitration. The World Bank put a "pause" on the matter that was lifted in 2022, and the issue is now being taken up by both a neutral expert and a court of arbitration, though India has kept away from the latter. The World Bank, which attempted unsuccessfully to nudge the two countries towards an amicable solution, has expressed concern that the simultaneous proceedings "may pose practical and legal risks", including to the treaty itself.
The IWT stood the test of time because it conferred benefits to both sides. The implications of any problems with the arrangement will be significant. At the same time, experts contend that there is a need to update the treaty, specifically to remove ambiguities of the sort witnessed in the handling of disputes. But the current instability in Pakistan — the economy appears in freefall, and the Pakistani rupee is losing ground, precipitating a political crisis — may make any renegotiation difficult. It may also encourage sabre-rattling and unpredictable hardline moves to cater to domestic audiences in Pakistan. Indian policymakers will hope to shield hard-fought gains from this churn. It is worth remembering that water is a scarce commodity of great importance to agriculture-dependent countries such as India and Pakistan, especially as the climate crisis pummels South Asia. The sooner the matter is resolved, the better.
Enjoy unlimited digital access with HT Premium
Subscribe Now to continue reading
Topics