Delhi Nursery Admissions 2023: First merit list releasing on January 20
Jan 17, 2023 11:32 AM IST
Delhi Nursery Admissions 2023 first merit list will be released on January 20, 2023. The list can be checked on official website of respective schools.
Directorate of Education, Delhi will release Delhi Nursery Admissions 2023 first merit list on January 20, 2023. The merit list will be available on the notice board of the respective schools. Parents or guardians can check it on their official website as well.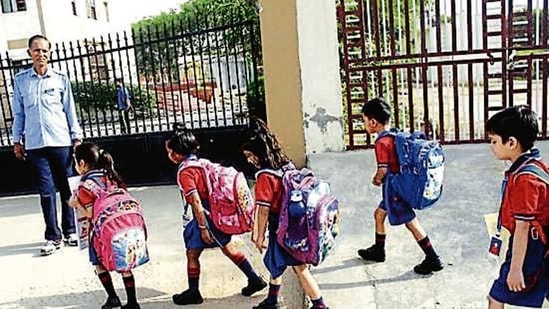 Along with the merit list, the schools shall be uploading the criteria along with the related points for admission and also points earned by them as per their criteria on January 20, 2023.
The resolution of queries of parents, if any regarding allotment of points to their wards for the first list can be sent through written, email or verbal interaction from January 21 to January 30, 2023.
Schools will have a well documents mechanism of responding to parent's queries, either through email or through letters maintain details in a register.
The age limit of the child should be at least 4 years to apply for nursery class, 5 years for KG and at least 6 years for Class 1 admission as on March 31, 2023.
All the private schools will reserve 25 per cent of seats for economically weaker sections (EWS) and disadvantaged group (DG) students and children with disabilities.