CBSE 10th result : 8.8 CGPA is sweet for Beatles fan with special needs who wants to be an entrepreneur
Jun 04, 2017 05:41 PM IST
Shreyansh Jain's CGPA of 8.8 in CBSE's Class 10 Board is special because he missed three months of studies at the beginning of the session for two marathon surgeries
Mumbai's Gopi Birla Memorial School has a diehard Beatles fan in Shreyansh Jain, a student with special needs and limited mobility. Jain's CGPA of 8.8 in CBSE's Class 10 Board is specially sweet because he missed three months of studies at the beginning of the session for two marathon corrective back surgeries – one for eight hours and another for 22.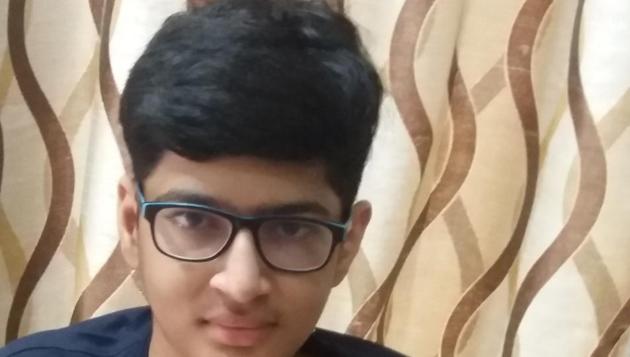 Jain, 17, who has scoliosis, a spinal problem and muscular dystrophy, which limits his movement, has been with Gopi Birla for 10 years, ever since nursery. It's more like a "home" to him now. "Everyone, from the principal to teachers and helpers, and his friends, are supportive and help," says Anita, Jain's mother.
Stay tuned with breaking news on HT Channel on Facebook.
Join Now
Selectively choosing books on famous personalities, Jain has a special fondness for Stephen Hawking and Mahatma Gandhi. That's because of the challenges they faced - Hawking with his multiple problems and Gandhiji because of the opposition to his ideals.
Surprisingly enough, revision for the exams did not involve too much of labour because Jain has always made it a point to come back from school and go through the lessons of the day. He also studies for four to five hours regularly.
The surgery was tough, but Jain was very brave and did not shed a single tear even though he says "my heart was in my mouth and a chill went up my spine". In fact, at the operation theatre, when his surgery was scheduled for 10.30 am, he coolly asked the surgeons if they could push back the time to 11 seconds and 11 minutes past 11 am as his birth date was 11 and "lucky for him," says Anita.
"He is a blessed child," she continues, "he has the confidence that we lack as people without any challenges. In fact, at the start of his convalescence for three months he had already opened his books and started studying."
Music is a passion – every day, even during exams, he takes time out to listen to some rock or pop and loves the Beatles. "Theory says music makes your brain sharp and helps you when you study," is the logic. At night, he watches some TV for the news. Favourite cuisines? Chinese and Italian
The young man also takes tuitions and has his studies supervised by his mother. People he knows and who inspire him are his father and maternal uncle. His "dadaji" (grandfather) is a great favourite because even as an "85-year-old person, he works really hard and is so punctual, he can beat teenagers when it comes to punctuality."
Someone who loves Hindi and social science and is a "little fearful of math," Jain wants to study commerce followed by an MBA and start his own business. The reason is because "it has a great future, most of the richest people have come up due to business… and because I am a Marwari," he laughs.
Unlike other teens of his age, Shreyansh Jain does not like social media. "It's a waste of time, because we do nothing, just keep reading messages. It has made us lazy. We used to go outdoors and play with friends, go to someone's house to play cricket. Now we play games on our phones and instead of talking express ourselves through typing."
Social media is isolating people, he says.