CBSE Class 12 Boards: Stretch marks? Ludhiana 'rubber man' scores 91.2%
May 29, 2017 12:50 PM IST
Yoga practitioner and a contortionist, 17-year-old Jaspreet Singh Kalra of Ludhiana cleared his Class 12 CBSE Boards, scoring 91.2% marks in the commerce stream
He stretches the limit and beyond and has certificates to prove it.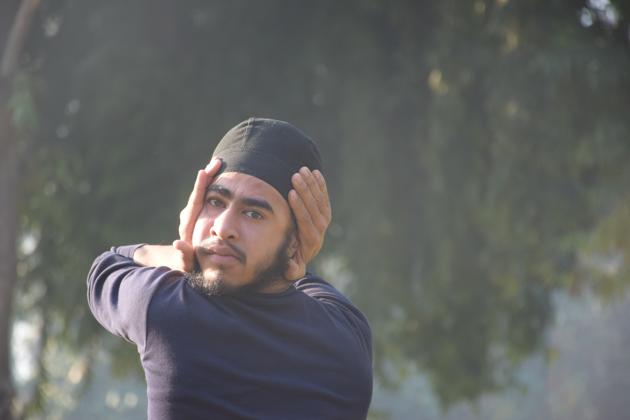 A yoga practitioner and a contortionist, 17-year-old Jaspreet Singh Kalra of Ludhiana cleared his Class 12, scoring 91.2% marks in the commerce stream of the Central Board of Secondary Education (CBSE), which announced the result on Sunday.
Stay tuned with breaking news on HT Channel on Facebook.
Join Now
The Ludhiana teen is getting ready to host his first 'aqua yoga' workshop on June 21, which is expected to attract participants from across the country. He recently launched J&K Nest, a venture to share his fitness skills.
In the middle of all the stretching, back-bending and splits, the 'Rubber Man of India', who has his name in the Limca Book of Records, India's version of the Guinness Book of World, is happy with his performance in the school-leaving exam.
A student of BCM School in Ludhiana's Shashtri Nagar, Kalra attributes his success to his parents and teachers. "I strive to give my best shot to whatever task I take up and do not mind pushing away obstructions hindering my way," he told HT on Sunday.
As his contemporaries scramble for admission to colleges to chart a career path, Kalra is well on his way.
He has attended a six-month course that allows him to be a professional yoga trainer. He conducts yoga and contortion classes at home and online and adds to family income.
Kalra comes from a lower middle-class family. His father Harwinder Singh is a sales executive at an apparel store while his mother Surinder Kaur is a home-maker.
It was a teacher who inspired Kalra to take his skills to the next level. He started doing yoga when he was 10. Seeing his passion and flexibility, his teacher Vipul Budhiraja took him to the school's computer lab and showed him videos of international contortionists. That was three years ago.
He took to contortion, or contortionism as some people call it, and has since won several competitions at home and abroad.
While yoga is popular across the country, contortion is relatively a new form in which performers showcase extreme physical skills, distorting their bodies to strike jaw-dropping poses.
Kalra plans to cast his web wide. Through his online classes, he wants to reach people "who cannot afford right information about yoga and contortion techniques, and dedicate a full-fledged web portal for their training".
"The customisation of classes will be central to the training process by studying their demography, psychographics and geographic profiles," said Kalra.
Psychographics is handy marketing toll that studies and classifies people according to their attitude, aspirations and other psychological traits.
The Limca book website terms Kalra as "boneless man", who can distort his body in unbelievable shapes, even passing through a tennis racket.
A huge fan of Daniel Browning Smith, adjudged the world's most flexible man by the Guinness book, Kalra plans to pursue a degree in commerce.
A wise choice for a boy who plans to build a fitness empire.