Why is India missing from Times Higher Education World Reputation Rankings when the Chinese are beating Cornell, University of Pennsylvania?
Jun 15, 2017 03:25 PM IST
Times Higher Education World Reputation Rankings 2017, announced on June 14, indicate that Asian universities are beginning to give well-established Western institutes a run for their money
If reputations were anything to go by, Chinese universities Tsinghua and Peking had a higher standing than Cornell, University of Pennsylvania or even Imperial College London, the Times Higher Education (THE) World Reputation Rankings, revealed on Wednesday, June 14. The listings also indicated that Asian universities were beginning to give well-established Western institutes a run for their money, .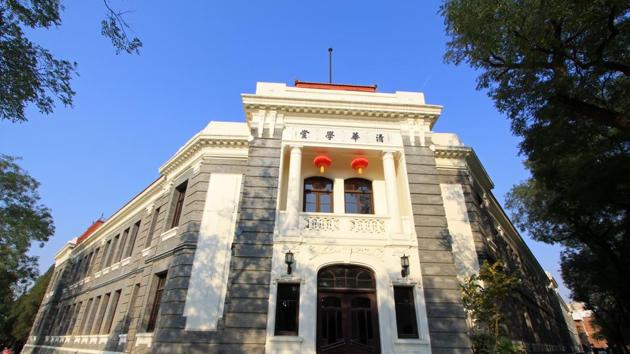 India, however, remained a conspicuous absentee in the list drawn up on the basis of top academics' perception of universities, their global partnerships and high-impact research published in leading journals.
Singapore, Japan and China represented Asia in the top 30, dominated this year by the usual favourites, Harvard, MIT and Stanford, with no change in the top three rankings from last year. The US took eight out of the top 10 places, with 42 institutions in the top 100 in the rankings, based on a survey carried out between January 2017 and March 2017, which received 10,566 responses from 137 countries.
About 28 Asian institutes made it to the ranking with China continuing to rise and overtaking several prestigious European institutions. Both Beijing-based research universities, Tsinghua was ranked 14 (up from 18 last year) and Peking was ranked 17 (up from 21 last year), making it "evident that universities in the Asia-Pacific were becoming increasingly prominent brands on the world stage," Phil Baty, THE rankings editor, said.
China's success, Baty added, was off the back of 22 years' worth of 'Excellence Initiatives' – large injections of additional government funding aimed at accelerating universities' performance. China's latest project, dubbed World Class 2.0, was announced in 2015. It aimed to establish six of its universities in the leading group of global institutions by 2020, and for some of those to reach top 15 status by 2030. "This government-led vision and drive is one key factor for Chinese universities' success. If the country continued to pump billions of yuan into its institutions and focused on boosting the quantity and quality of its research output , there would be no doubt that its leading universities' overall performances would catch up with their growing prestige," Baty said.
No institute Indian or otherwise had been left out deliberately. There was no single strategy guaranteeing success in the World Reputation Rankings. "It is based on the subjective judgement of top scholars," he added.The survey was an invitation-only academic opinion survey administered on behalf of THE by scientific and tech information provider Elsevier, targeting only experienced, published scholars who offered their view on excellence in research and teaching within their disciplines for institutes they were familiar with.
Institutions that consistently perform well in the table are "truly global universities, with partnerships and collaborations that span the globe, and publish high-impact research in leading journals." The rankings were the result of the considered judgment of senior, published academics, the people best placed to know the most about the world's universities, Baty said.
For the complete World Reputation Rankings, check timeshighereducation.com.