JEE Main 2023 LIVE: NTA JEE correction window closes today at jeemain.nta.nic.in
Jan 15, 2023 10:53 AM IST
JEE Mains 2023 postponement hearing LIVE Updates: Bombay HC has not postponed NTA JEE Session 1 dates. The next hearing will be on February 21, 2023.
JEE Mains 2023 postponement hearing Live Updates: The Bombay High Court on Tuesday refused to postpone the Joint Entrance Examination (JEE) Mains 2023. The Court asked the petitioner to file rejoinder and scheduled the next hearing on February 21, 2023.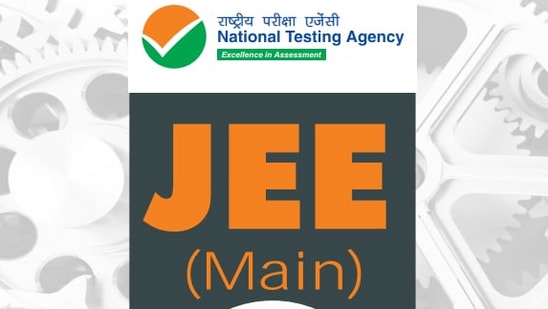 Meanwhile, NTA has made changes to JEE Main 2023 eligibility criteria.
The PIL filed by activist Anubha Srivastava Sahai sought Bombay HC's directions to defer the entrance test till April, 2023 and to remove 75% marks requirement for JEE based Engineering admission at government institutions.
(With inputs from K A Y Dodhiya from Mumbai)
The application process for JEE Main will end tomorrow, January 12. Those who are yet to apply can submit their forms on jeemain.nta.nic.in.
Here are all the latest updates on the Bombay HC hearing of JEE Main 2023 postponement plea, JEE Main eligibility criteria and registration:
Follow all the updates here:
Jan 15, 2023 10:53 AM IST

JEE Main Admit Card: Latest Updates

Jan 14, 2023 08:36 PM IST

JEE Main 2023: How to edit applications

Visit the official website at jeemain.nta.nic.in

Click on the link 'JEE(Main) 2023 Session 1 Application' under Candidate Activity

Key in your log in details

Edit the JEE Main 2023 application form and submit

Jan 14, 2023 06:17 PM IST

JEE Main 2023: Correction window will open till today

The JEE Mian 2023 correction link will remain active till 11.50 pm.

Jan 14, 2023 03:30 PM IST

JEE main Session 1, Session 2 exam dates

JEE Main 2023 Session 1 is scheduled for January 24, 25, 27, 28, 29, 30, and 31. The second session is scheduled for April 6,08, 10, 11, and 12.

Jan 14, 2023 02:46 PM IST

NTA JEE Main Exam: Details that cannot be corrected

Candidates cannot change their mobile number, email address, permanent address, and present address.

Jan 14, 2023 01:40 PM IST

JEE Main Exam 2023: How to download admit card

Visit the official site of JEE Main at jeemain.nta.nic.in.

Click on JEE Main Exam 2023 Admit Card link available on the home page.

Enter the login details and click on submit.

Your admit card will be displayed on the screen.

Check the admit card and download the page.

Keep a hard copy of the same for further need.

Jan 14, 2023 12:23 PM IST

NTA JEE Exam: When will admit card release

NTA JEE Exam admit card will release next week, i.e., third week of January 2023. The exact date is not available till now.

Jan 14, 2023 11:36 AM IST

NTA JEE Exam: JEE Main exam dates

Bihar School Examination Board (BSEB) has released the Bihar Board class 10th or Matric exam admit card 2023 today, January 9. The BSEB Matric admit cards are available at secondary.biharboardonline.com. The head of the respective schools can download the BSEB Matric admit cards from the official website.

Jan 14, 2023 10:52 AM IST

JEE Advanced 2023: FAQs released

IIT Guwahati has released JEE Advanced 2023 FAQs. The FAQs are available on the official site of JEE Advanced at jee.adv.in. Check details here

Jan 14, 2023 10:04 AM IST

JEE Main Exam Session 1: How to make corrections

Visit the official site of NTA JEE at jeemain.nta.nic.in.

Click on JEE Main Exam 2023 correction link available on the home page.

Enter the login details and click on submit.

Make changes in the application form and make payment.

Click on submit and download the page.

Keep a hard copy of the same for further need.

Jan 14, 2023 09:23 AM IST

JEE Main Exam 2023: What can be corrected

Candidates can make corrections in their mother's or father's name, category, sub-category, city of exam, qualification and medium of exam till today, January 14, 2023.

Jan 14, 2023 08:49 AM IST

JEE main admit card: Next week

JEE main admit card will release next week. The admit card will be available on the official site of NTA JEE at jeemain.nta.nic.in.

Jan 14, 2023 07:52 AM IST

JEE Main Exam 2023: Last date today to make corrections

JEE Main Exam 2023 correction window will close today, January 14, 2023. Candidates can make changes through the official site of NTA JEE at jeemain.nta.nic.in.

Jan 13, 2023 09:03 PM IST

JEE Main 2023: Exam dates

JEE Main 2023 Session 1 is scheduled for January 24, 25, 27, 28, 29, 30, and 31. The second session is scheduled for April 6,08, 10, 11, and 12.

Jan 13, 2023 06:11 PM IST

JEE Main 2023: Candidates can't change following things

Candidates cannot change their mobile number, email address, permanent address, and present address.

Jan 13, 2023 04:28 PM IST

JEE Main Admit Card 2023: Date

In the exam notice, NTA said JEE Main 2023 admit card will be issued by the third week of January, 2023.

Jan 13, 2023 03:29 PM IST

NTA JEE Main Exam: Last date to make changes till tomorrow

NTA JEE Main Exam correction window will close tomorrow, January 14, 2023. Candidates can make changes through the official site of NTA JEE at jeemain.nta.nic.in.

Jan 13, 2023 02:31 PM IST

JEE Mains Exam: Session 2 dates to clash with RBSE board exams

JEE Mains Exam Session 2 dates will clash with RBSE board exam dates. The Board exams of Rajasthan will be conducted till April 11 for Class 10 and April 12 for Class 12.

Jan 13, 2023 01:37 PM IST

JEE Main Exam 2023: How to download admit card

JEE Main Exam 2023 admit card will be available next week. Candidates can download it through the steps given below.

Visit the official site of JEE Main at jeemain.nta.nic.in.

Click on JEE Main Exam 2023 Admit Card link available on the home page.

Enter the login details and click on submit.

Your admit card will be displayed on the screen.

Check the admit card and download the page.

Keep a hard copy of the same for further need.

Jan 13, 2023 12:04 PM IST

JEE Main Exam: Revised eligibility

As announced by NTA, now, in addition to those who score 75% or more in their Class 12 final exams, those who are among the top 20% students to pass their board exams, irrespective of marks secured by them, will also be eligible to take admission after qualifying JEE Main.

Jan 13, 2023 11:05 AM IST

NTA JEE Main Exam: Admit card next week

NTA JEE Main Exam admit card will be released next week. Candidates can download it through the official site of NTA JEE at jeemain.nta.nic.in.

Jan 13, 2023 09:54 AM IST

JEE Main Exam Correction Window 2023: Details

Jan 13, 2023 09:02 AM IST

JEE Main Session 1 Exam: Last date to make changes

JEE Main Session 1 Exam application form correction can be done till tomorrow, January 14, 2023.

Jan 13, 2023 08:02 AM IST

JEE Main Exam 2023: Correction window opens

JEE Main Exam 2023 correction window has opened. The correction window is available to appearing candidates on the official site of JEE at jeemain.nta.nic.in.

Jan 12, 2023 07:02 PM IST

JEE Main Admit Card 2023: Where to check

JEE Main Admit Card 2023 will release next week. The admit card for Joint Entrance Examination can be checked and downloaded from the official site of NTA JEE at jeemain.nta.nic.in.

Jan 12, 2023 06:56 PM IST

JEE Main Admit Card 2023: Likely next week

JEE Main Admit Card 2023 will be released next week. As per the official schedule, the admit card is expected to release in third week of January 2023.

Jan 12, 2023 06:45 PM IST

JEE Main Exam 2023: Dates

The examination will be conducted as per schedule. The exam dates are January 24, 25, 27, 28, 29, 30 and 31, 2023.

Jan 12, 2023 06:41 PM IST

JEE Main Session 1 Exam: How to apply

Visit the official site of NTA JEE at jeemain.nta.nic.in.

Click on JEE Main Session 1 Exam 2023 link will be available on the home page.

Enter the login details and click on submit.

Fill in the application form and make the payment of application fees.

Once done, click on submit.

Download the page and keep a hard copy of the same for further need.

Jan 12, 2023 01:51 PM IST

JEE Exam 2023: Registration link available till 9 pm today

JEE Exam 2023 registration link is available till 9 pm today, January 12, 2023. The direct link to apply is given below.

Jan 12, 2023 11:54 AM IST

JEE Main Exam 2023: Last date to apply today

JEE Main Exam 2023 registration process will end today, January 12, 2023. The direct link to apply is given below.

Jan 11, 2023 04:01 PM IST

JEE Main 2023: Exam city slip

Ahead of JEE Main 2023 admit card, NTA will issue exam city information slip for all candidates. This is scheduled for the second week of January (which means on or before January 14).

Jan 11, 2023 02:33 PM IST

JEE Main 2023 admit card release date

In the exam notice, NTA said JEE Main 2023 admit card will be issued by the third week of January, 2023.

Jan 11, 2023 01:11 PM IST

JEE Main 2023: Next hearing in Bombay HC

The next hearing of the JEE Main case in Bombay HC is scheduled for February 21. This will be after the first session of the entrance exam.

Jan 11, 2023 11:21 AM IST

JEE Main 2023: How to apply

Go to jeemain.nta.nic.in.
On the home page, go to JEE Main application section.
First register and get login credentials.
Now, login and fill the application form.
Upload documents and pay the fee.
Submit your form and download the confirmation page.

Jan 11, 2023 09:38 AM IST

JEE Main 2023 registration ends tomorrow

Registration for the first session of JEE Main 2023 will end tomorrow, January 12. Apply on jeemain.nta.nic.in.

Jan 11, 2023 09:04 AM IST

JEE Main 2023: What Bombay HC said

After hearing the submissions, the Bombay High Court bench said, "JEE main is held twice. Even if a student does not fare well in January, they can appear in April and the higher marks obtained in either of the attempts are considered. It is not disputed that the schedule of exam in January and April is applicable across the country."

"If any orders are passed today directing postponement of the January date, it may have a cascading effect on future exams too. The extraordinary circumstances do not appear to exist for restraining the respondents from holding the exam," it said.

Jan 11, 2023 08:39 AM IST

JEE Main 2023 postponed or not

No. JEE Main 2023 has not been postponed. The Bombay HC has scheduled the next hearing for February 21.

Jan 11, 2023 08:24 AM IST

JEE Main 2023: Is 75% marks rule removed?

No. NTA has not removed the 75% marks rule for admissions. Instead, it has announced a new criteria for admissions according to which those who are among top 20% to qualify board exams are also eligible for admissions if they have an all India rank in JEE Main.

Jan 11, 2023 08:22 AM IST

JEE Main 2023: What is the new rule for admissions?

As announced by NTA, now, in addition to those who score 75% or more in their Class 12 final exams, those who are among the top 20% students to pass their board exams, irrespective of marks secured by them, will also be eligible to take admission after qualifying JEE Main.

Jan 11, 2023 12:19 AM IST

NTA relaxes JEE Main 75% Class 12 marks eligibility criteria

NTA on Tuesday relaxed the 75% marks in class 12 as an eligibility criteria for admission to NIITs, IIITs, other Centrally Funded Technical Institutions (CFTIs) in which admission is done on the basis of JEE main scores.

Jan 10, 2023 11:06 PM IST

JEE Main 2023 postponement plea refused – here's what Bombay HC said

The Bombay high has refused to postpone JEE Main 2023 session 1, saying a sudden change in the date would create a problem for students. The court, however, posted the hearing on the challenge to the 75% marks criterion in HSC (Class 12 final exam) for JEE Main based admissions on February 21.

Jan 10, 2023 09:09 PM IST

JEE Main 2023: Adv Joseph appeared for Petitioner

Advocate Joseph Thate, appearing for the petitioner, contended that those who had only two attempts left out of the possible four would be at a disadvantage if the exam was not postponed.

Jan 10, 2023 08:23 PM IST

JEE Mains 2023: Hearing postponed to Feb 21

The Bombay High Court postponed the hearing to February 21.

Jan 10, 2023 07:36 PM IST

JEE Mains 2023: Exam dates

The examination will be conducted as per schedule. The exam dates are January 24, 25, 27, 28, 29, 30 and 31, 2023.

Jan 10, 2023 06:25 PM IST

JEE mains 2023 postponed: No

JEE Mains 2023 postponement PIL has not been approved by Bombay High Court. The JEE Main Session 1 examination will be conducted on January 24, 25, 27, 28, 29, 30 and 31, 2023.

Jan 10, 2023 06:14 PM IST

JEE Mains 2023 postponement: Not postponed

JEE mains 2023 has not been postponed and will be conducted as per schedule in January 2023.

Jan 10, 2023 06:01 PM IST

JEE Mains 2023 update: Exam not postponed, next hearing on February 21

JEE Mains 2023 exam has not been postponed. The examination for Session 1 will be conducted as per schedule. The next hearing will be on February 21, 2023.

Jan 10, 2023 05:50 PM IST

JEE Mains Bombay High Court: Hearing concludes

JEE mains hearing by Bombay High Court has concluded. The next hearing on this will be done on February 21, 2023.

Jan 10, 2023 05:42 PM IST

JEE Mains date 2023: In January 2023

The last date to apply for JEE mains Session 1 exam is January 12, 2023. The Bombay High Court has ordered that the exams will not be postponed and so the exams will be conducted in January 2023 as per schedule.

Story Saved