Davos 2018: Small group of 27 varsities beats big nations in research output, says study
Jan 25, 2018 04:33 PM IST
Major innovations and research breakthroughs have been achieved by a group of 27 universities that are a part of World Economic Forum's Global University Leaders Forum (GULF)
They're small in number, doing big things - publishing 7% of the world's research output, attracting 11% grants awarded to top global universities. Only 27 institutes today are responsible for a huge chunk of research that's impacting the global economy in a big way, much more than that of major nations, a Times Higher Education (THE) report in partnership with Elsevier, released this week at Davos, has revealed.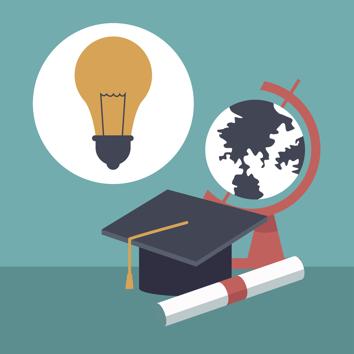 Major innovations and research breakthroughs have been achieved by this group of 27, the true global elites, says the report. These institutes are members of the World Economic Forum or WEF's Global University Leaders Forum (GULF).
Stay tuned with breaking news on HT Channel on Facebook.
Join Now
The report, assessing the impact of the 27 GULF members, was released at a THE forum in Davos to coincide with the WEF.
In fact, this small group produces more research than major industrial nations including the UK, Germany and Japan, says the report, which looks at the huge contribution that universities make to the global economy.
The universities, which Phil Baty, editorial director of global rankings at the THE, said have moved "outside of their ivory towers to contribute to the knowledge economy through direct research partnerships with business and industry," are from 11 nations. These include the top 10 universities in the 2018 THE World University Rankings, including the universities of Oxford and Cambridge and Imperial College London in the UK; Harvard and Stanford universities in the US. Asian universities included Peking and Tsinghua in China and Tokyo and Keio universities in Japan.
The study revealed that WEF's GULF group publish more than 7% of the world's research output. If these universities were a nation, they would be the third-largest producer of research in the world, behind the US and China and the world number one for research quality. The UK produces 6.1% of the world's publications, Germany 6.1% and Japan 5%.
Together, the 27 GULF universities draw in more than 11% of the THE-ranked universities' total research income, which is about $20 billion (Rs 1,30,000 crore) a year.
GULF members attract more than $3 billion (Rs 19,500 crore) from industry and other commercial bodies each year – an average of $62,000 (about Rs 40 lakh) per faculty member, compared with just $26,000 (About Rs 17 lakh) per faculty for all institutions in the THE World University Rankings.
The GULF group of universities are responsible for 15.4% of all research cited in worldwide patents, second only to the US.
Research carried out by the group in partnership with companies yielded almost 45,000 publications over the past five years. They collaborate most with Microsoft, IBM, GlaxoSmithKline, Pfizer and Google.
Sounding a note of warning about "serious threats" to public funding for universities across the world, Baty said the report highlighted the dangers of failing to fund and support the fundamental research carried out in universities. "Many of our most ground-breaking innovations have come from publicly funded blue-skies research carried out in universities by academics who did not have a clear sense of any future commercial applications for their work."