Investment Banking as a career choice: Here's what you should know
Jun 28, 2022 01:47 PM IST
Investment banking is a branch of the financial services sector dedicated to managing and growing clients' financial assets.
Investment banking is one of the most complicated yet essential financial systems in the world. It involves a plethora of financial services, including trading securities for one's own account, mergers and assisting companies with M&As, leveraged finance, restructuring, and new issues (Initial public offering) catering to a wide range of functions for the corporates as well as government.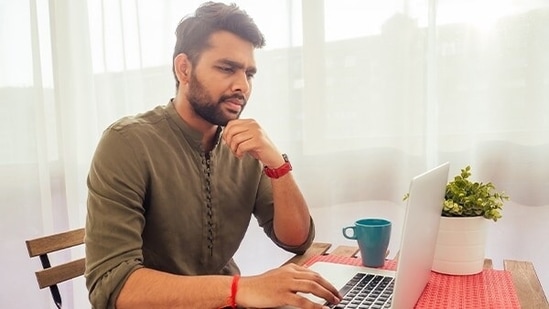 Hence, investment banking acts as an intermediary between security issuers and investors and helps new firms enter the public domain. Unlike many other financial jobs, investment bankers generally come from diverse backgrounds and can utilize their transferable skills to foray into other related industries; such as research, trading, or structuring, later on.
The pathway to becoming an Investment Banker
It is just recently that investment banking has emerged to be a viable career option in the financial domain. What was earlier popular in TV shows and movies is now a promising career avenue in the real world as well! There are various roles for those working in investment banking and each of them requires diverse skill sets and personal attributes.
Most investment banking graduate roles need a Bachelor's degree. While it is not required that this be in a finance-related sector; the chosen field should have a strong focus on math, economics, or business/management. However, coming from a financial background will of course be beneficial and will give the students leverage over their peers. Considering it is one of the booming and in-demand career opportunities, the B schools are focusing on coming up with MBA programs and PGDM courses in Investment Banking so as to offer the necessary educational experiences to the students. Hence, even if you do not pursue your graduation in the financial sector; you can definitely consider going ahead with an MBA degree or PGDM course in the domain to eventually build your career trajectory in the field of investment banking.
Undertaking relevant training and internships
A significant percentage of investment banking positions are filled by former employees. This is indicative of the fact that undertaking an internship greatly boosts your chances of being hired. Hence, you should concentrate your efforts in the second year of your MBA course on acquiring one in any of the leading financial institutions, be it banks or corporates. Networking and connecting with the students who have just kick-started their careers or who have recently completed their internships is also essential to seek advice about the current scenario of the field as well as gather information about the lucrative opportunities that the field offers.
The application drafting process is a crucial one to secure internships/training. Hence, you should write your application meticulously and, if feasible, have an experienced professional review it personally to help you enhance it. On the whole, it is also vital that you obtain all the necessary information before applying to firms so that you can make an informed decision about the kind of role you would want to apply for and the organization you would want to work with. With the relevant internships, on-the-job training, and practical skills acquisition, you can have the best start in your career in investment banking!
Management schools offering new-age courses in Financial Management and Investment Banking
The B schools have undergone various transitions to evolve with the industry dynamics. They now strive to offer a unique curriculum in order to meet the talent supply as well as the financial theory and practical approach gaps in the market. Considering there is a growing need for financial professionals in the field of investment management, banking, and financial services in leading financial corporates, banks, and financial institutions; the management schools offer such new-age courses that hone the students' skillset in the domain. They are aligned with the disciplines of the industry and help shape the students holistically. By pursuing these courses, the students get a chance to gather insights into equity research, financial services, as well as investment banking processes. Furthermore, these programs also offer a plethora of opportunities for them to learn about risk management, operations, and econometrics. On the whole, they bring the learners closer to the real, corporate and professional world of finance, banking, and investments!
Summing Up!
Investment banking is gaining popularity as a viable career prospect that comes with a promise of recruitment in renowned firms and significant salary packages. Students wanting to enter this field can consider undertaking MBA degrees or PGDM courses in Financial Management that base their curriculum on investment banking. These programs develop learners holistically into the industry-ready financial professionals of the future. It also enables them to learn about industry management and improve organizational core competencies by instilling business understanding along with strategic thinking capabilities. These courses provide a diverse range of advanced employment options in the corporate sector across industries, as well as a competitive salary package, thereby making it a realistic and relevant career choice of today's time!
(Author is Gaurav Gupta, FORE School of Management. Views expressed here are personal.)
.
"Exciting news! Hindustan Times is now on WhatsApp Channels
Subscribe today by clicking the link and stay updated with the latest news!"
Click here!
Get latest news on
Education
along with updates on
Board Exams
and
Competitive Exams
at Hindustan Times. Also get latest Job updates on
Employment News
.