LTSU joins hand with FICCI Chairman to launch real estate course
Feb 02, 2023 06:10 PM IST
Lamrin Tech Skills University has collaborated with FICCI Chairman to launch first ever real estate course named 'RESEED'.
Lamrin Tech Skills University (LTSU) has joined hands with FICCI Chairman, Vineet Nanda to launch real estate course. The "Steller School of Real Estate" will offer real estate course named "RESEED (Reinforcing Skill Education For Employability Development) to freshers and working professionals."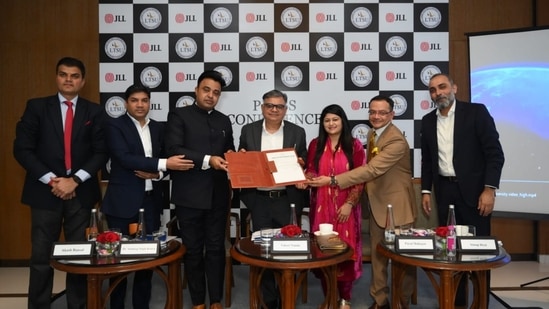 Vineet Nanda Chairman, Regional Urban Infra Committee, FICCI and Director, Sales & Marketing, Krisumi Corporation (JV of Krishna Group India and Sumitomo Corporation, Japan) has been honoured as member of Board of Management of LTSU. Bhaswar Paul, a real estate professional who has been instrumental in curating the course comes on board as professor of practice, according to official press release issued by LTSU.
The Steller School of Real Estate will provide the new age knowledge and skills to newcomers aspiring to join the real estate industry.
Speaking on this initiative by the university, Dr. Sandeep Singh Kaura, Chancellor of university said, "RESEED will build a learning ecosystem which is in line with PM Modi's vision for making India a skill capital of the world by providing global level skills to youth of India making them employable in domestic and overseas market. A highly acclaimed professional team is put into action to actualize this dream to shape into reality. We believe that the Stellers School of Real Estate will play a key role in shaping the future of the real estate industry and we are thrilled to be pioneer in this field."
As per the press release, the school will offer various programs from certificate level to Diploma to degree and postgraduate level.
Topics