UGC extends feedback submission date on foreign university campuses till Feb 20
Feb 03, 2023 12:32 PM IST
UGC has extended the feedback submission date from stakeholders for setting up of foreign university campuses. The registration date is till February 20, 2023.
University Grants Commission has extended the feedback, comments submission date on set up of foreign university campuses. The last date to submit the comments, suggestions or feedback from the stakeholders has been extended till February 20, 2023.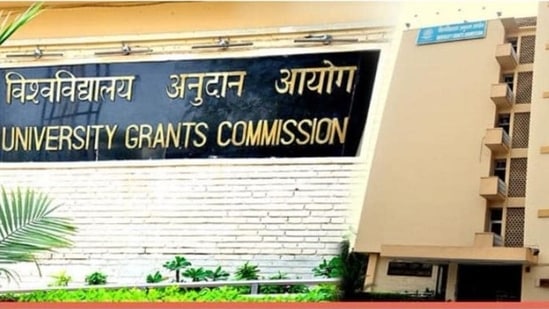 This is the second time the last date to submit feedback has been extended. The official notice reads, "In view of the requests being received from the stakeholders to extend the last date for submitting comments/ suggestions/ feedback on the aforesaid draft regulations, the last date is hereby further extended to 20th February 2023."
The Commission further has asked the stakeholder to send the comments, feedback to ugcforeigncollaboration@gmail.com.
The foreign universities will only be able to offer full-time courses in offline mode, according to the draft guidelines, titled UGC (Setting up and Operation of Campuses of Foreign Higher Educational Institutions in India) Regulations, 2023.
Earlier, the last date to send the feedback was till January 18, 2023, which was extended till February 3, 2023. Now again the last date to submit comments have been extended.
This is one of the initiative taken by UGC for the implementation of the NEP 2020. The Policy envisions that top universities in the world will be facilitated to operate in India. Accordingly, UGC has drafted enabling Regulations facilitating the establishment of campuses of foreign higher educational institutions in India.