Why are women JEE Advanced rank-holders shunning IITs? Help desk launched to attract them
Jun 16, 2017 06:34 PM IST
A help desk cum web portal has been launched to attract more women to Indian Institutes of Technology (IITs)
New Delhi: Concerned over last year's statistics from the Indian Institute of Technology (IIT) entrance test JEE (Advanced) showing only 38% of female candidates eligible for IITs actually accepting a seat, a help desk cum web portal, students.iitmandi.ac.in/other_IITs.php, has been launched to attract more women to the elite institutes.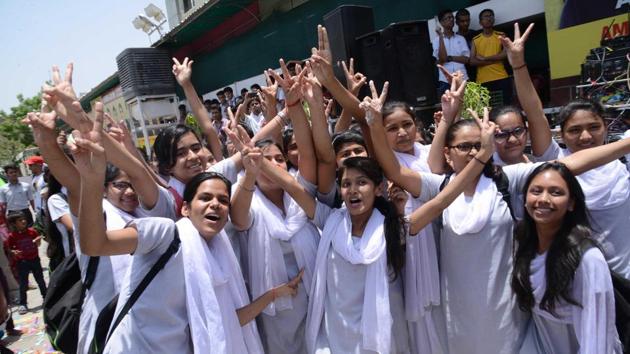 Female candidates and their parents will now have easy access to information on life and academics in the IITs.They will be talking to volunteers through phone, email and special facebook pages to make an informed choice about admissions.
JEE (Advanced) data shows that women opt for limited choices during counselling and target engineering institutes close to their home towns because of safety fears. To reassure them of a great life on IIT campuses and better careers afterwards, Prof Timothy A Gonsalves, chair of the subcommittee on improving the gender ratio in IITs, set up by the IIT Joint Admission Board (JAB) , launched the help desk on June 12. He sent emails to each female candidate rank holder in this year's JEE (Advanced) exam.
Congratulating the candidates for their achievement he urged them to fill up a large number of choices when being counselled for IITs for a better chance to secure a seat of their choice.
Many candidates were also informed that they had the option of changing their branch by the end of the first year. To reassure them of their safety, the email said IITs were self-contained residential townships with adequate security and restrictions on visitors.
JAB, the overall advisory body in charge of admission to IITs, had constituted the sub-committee to push up the number of female candidates, currently only 8% in the admitted BTech batch. Gonsalves chaired the sub-commitee which came up with 15 recommendations, one of which was to ensure that the number of female candidates in IITs went up to 20% by 2020 and another to add extra seats from next year. "When we studied last year's JEE (Advanced) data we looked at the closing (lowest) ranks and found that the number of female candidates above that was 2,200. Out of that, 848 candidates, just about 38%, took admission to IITs, which is not good," Gonsalves, who is also the director of IIT Mandi, said.
Data also revealed that female candidates made limited choices, opting only for computer science or electrical engineering and targeted institutions for study in one geographical area depending on where their home towns were.One such candidate had only given two options, NIT Suratkhal and NIT Calicut, in the south during counselling because she was from Kerala. "To help such students make an informed decision while filling in their choice of institutes during counselling, we have set up teams of volunteers, women faculty members, students and alumni, who will reach out to these female candidates and their parents on making IITs their first option. The candidates need to know that they should not worry too much about the IIT branch they are assigned. It's better to take up another IIT branch than to join another institute," he said.
Most of the IITs are participating in the initiative with volunteer teams making up a total of 100 members.
About IIT Mandi, Gonsalves said the response has been positive and they had received about 500 phone calls and queries from female candidates.
IIT Delhi will also be holding an open house for women candidates on Saturday, July 17.
For more information, visit the helpdesk portal with links to participating IITs: https://students.iitmandi.ac.in/other_IITs.php