Women and MBA: Be ready for a leadership role or you'll miss the boat
Jul 08, 2017 04:58 PM IST
Prof Heather McGregor, executive dean at Edinburgh Business School of the UK-based Heriot-Watt University, speaks about the 30% Club and role of women in management
Though the glass ceiling has yet to crack, more and more women the world over are being considered for top jobs and corporate boards. This is the time when they should not sit back but work hard to make it to the top rung in organisations. We speak about women in leadership roles with Professor Heather McGregor, executive dean at Edinburgh Business School, the Graduate School of Business of UK-based Heriot-Watt University. A global expert in the area of leadership, employment and diversity, she headed her own international executive search company for 15 years before joining Edinburgh Business School in September 2016. A champion of diversity in the workplace, Prof McGregor was awarded a CBE in June 2015 for services to business, with a particular focus on employment skills and diversity. She was also a co-founder of the 30% Club that campaigns to increase the number of women on company boards.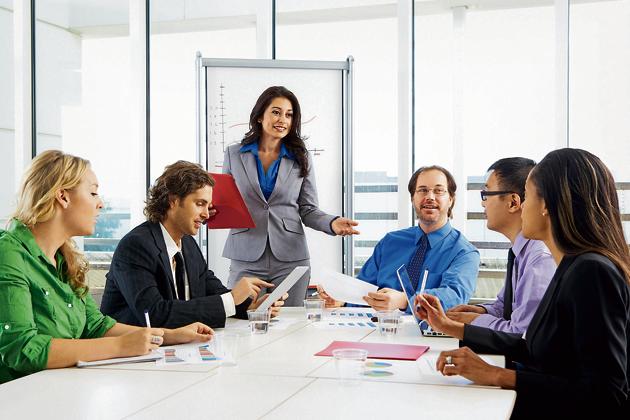 How demotivating would it be for women MBAs to know that few women are considered for corporate boards or top jobs?
Stay tuned with breaking news on HT Channel on Facebook.
Join Now
Women are being considered for top jobs and corporate boards, and are being appointed in ever increasing numbers. Still not nearly as many as men, of course, but this is changing. Better to be prepared and ready to take one of those jobs, than to sit around waiting for the change to be complete – you will have missed the boat.
Given your own business and experience in running an executive search company, have you seen any changes of late in women getting to leadership positions?
About 50% of all the shortlists and 50% of all the placements I ever made as a head hunter were of women, and they absolutely are getting leadership positions at a great pace. The debate has changed from male chairmen and CEOs saying 'why should I appoint a woman' to 'how can I go about finding some great female candidates for this role'.
Could you tell us something about the 30% Club?
The 30% Club is a movement started by about a dozen of us in 2010, under the leadership of a remarkable woman called Helena Morrissey. She is a female CEO and was sick and tired of there being so few women on corporate boards. So we started a campaign to get chairmen to more actively look for female candidates. At the time we started, in the UK, 21 of the top 100 companies had no women at all on their boards, and the percentage of women directors across those 100 companies was 12%. Today every board has female directors, and the percentage is 30%. Of course that is just the top 100 companies, the so-called FTSE 100, and there are about 2,500 quoted companies in the UK, so we have a way to go.
The 30% Club works in conjunction with several business schools, including my own, to offer scholarships for women, in the hope that we will see many more qualified women ready for senior roles. But of course there are many other routes to the top for women – I outline the main ones in my book Careers Advice for Ambitious Women. They involve getting the right qualifications, building relationships with the right people, establishing a sensible personal profile and brand, and engaging in what I call 'Third Dimension' activity, ie voluntary work. All of these will help build a woman's career.
What needs to be changed to push more women towards top corporate roles: Changes in the way management education is imparted or changing the mindset of management of top corporates?
We need all of these. The 30% Club focuses on changing the mindset of chairmen and CEOs but management education can help too. If most MBA students are men, then surely a business school is exactly the right place to showcase the contribution of women. We make sure that all new case studies are gender balanced and reinforce the fact that women can and do make a major contribution to business. Women drive more than half of all purchasing decisions, so they are key stakeholders for any business!
But women need to change their mindset too. You can't just sit there and expect a top job to fall in your lap. Women need to make sure they are equipped with the things they need to pursue a business career – technical management skills, but also international experience and a wide network of contacts.
Given your role as executive dean - there are not many women holding top jobs in B-schools - do you face any challenges?
There are more than you think! In the UK, out of the 120 members of CABS (chartered association of business schools) there are 36 female business school leaders/deans. So 30% of my peers are women.
I face more challenges because I come from a practitioner background (ie I have run a business and worked in business) rather than an academic background, which most of my peers have done. I am having to build a whole new network and also get used to how universities do things!
Can you tell us about women opting for management studies?
Edinburgh Business School is fortunate in that 40.6% of our current student are women, which compares well with the global average of 30% (as cited by the Complete University Guide https://www.thecompleteuniversityguide.co.uk/mba/women-and-mbas/).
Your advice to young women aspiring to take up leadership roles in future?
Read my book! Seriously, though, it is the same advice I would give to anyone of either sex. Invest in your human and your social capital (and our new MBA is deliberately designed to do both) and build your personal brand (again, something we have decided to teach people how to do). I am hopeful that we will have strong female participation on our new on-campus MBA which specialises in entrepreneurship and where I will be taking an active role in delivering new skills and capabilities to our students.