'Congress lost badly, didn't expect the results': Shiv Sena's Sanjay Raut
Mar 10, 2022 04:53 PM IST
The Shiv Sena, Congress and the Nationalist Congress Party are the members of the ruling Maha Vikas Aghadi alliance which governs Maharashtra. However, the Sena and NCP contested the Goa elections without their partner Congress
Shiv Sena MP Sanjay Raut on Thursday reacted to the drubbing received by his party's Maharashtra ally, the Congress, in five states that held Assembly elections over the past two months. Raut acknowledged the losses - which include defeat to the Aam Aadmi Party in Punjab, where the Congress was in power - and indicated that victories for the AAP and the Bharatiya Janata Party were result of better election management on their part.

"Congress party has lost badly in these elections. We didn't get the expected results. In Punjab people got another option and elected AAP. BJP's win is a victory of their election management too," Raut told news agency ANI as counting of votes for the Uttar Pradesh, Uttarakhand, Goa, Punjab, and Manipur elections moved to completion on Thursday evening..

The Shiv Sena, Congress and the Nationalist Congress Party are the members of the ruling Maha Vikas Aghadi alliance that governs Maharashtra. However, the Sena and NCP contested the Goa election without their partner, the Congress.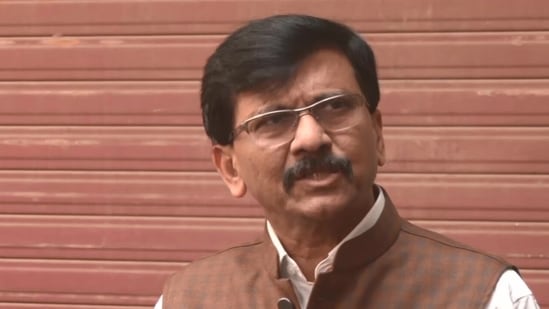 The Congress' electoral debacles have continued in this round of elections. The GOP was routed in Punjab, with the Arvind Kejriwal-led Aam Aadmi Party projected to win the state by a landslide majority.
Apart from the pain of losing Punjab, the Congress has also seen its chief minister, Charanjit Singh Channi, and state boss Navjot Singh Sidhu, lose the elections.

In Uttar Pradesh, the Congress, despite Priyanka Gandhi Vadra's aggressive campaign, failed to make a mark, with the Bharatiya Janata Party retaining India's most populous state in a bipolar contest with Samajwadi Party.

In Uttarakhand, Goa and Manipur too the Congress has been unable to unseat the ruling BJP.

Complete Assembly election results LIVE coverage