'Looks like Op Lotus is on': TIPRA chief's big claim over prospective ally
Jan 28, 2023 04:44 PM IST
Pradyot Barma had recently held a close door meeting with IPFT delegation regarding pre-poll alliance for the Tripura election. The IPFT is an ally of the ruling BJP in the northeastern state.
Just days after he held pre-poll alliance talks with BJP ally Indigenous Peoples Front of Tripura (IPFT) ahead of the Tripura polls, royal scion and TIPRA Motha chief Pradyot Kishore Deb Barma on Saturday claimed none of the IPFT leaders are taking his calls.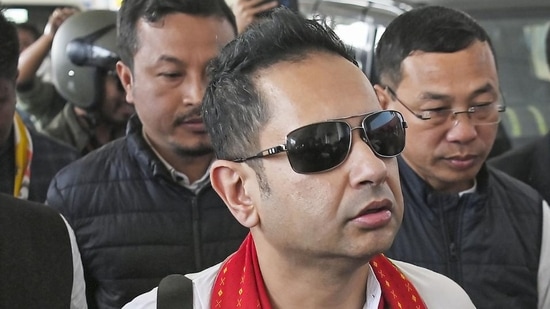 "All the ipft leaders are surprisingly not picking up their calls ! Been waiting to hear from them since 11 am ! Looks like Operation lotus is on !" Barma tweeted.

On Jan 21, Barma and other TIPRA Motha leaders held a close door meeting with the IPFT delegation headed by its working president and cabinet minister Prem Kumar Reang in Guwahati. Barma had written a letter to IPFT asking it to merge with his party, saying that both parties 'are fighting for the same demand seeking a permanent constitutional solution for the indigenous people'.
Barma has been vocal in his demand for a separate state of Tipraland for indigenous groups, saying he would only form alliance with a party which will accept in writing his demand.

In the 2018 elections, the Bharatiya Janata Party had stormed to power by winning 36 seats, while the IPFT had won eight. The regional outfit has been unhappy over inaction regarding the separate state of Tipraland.
"We are still in alliance with BJP. Our main demand is to form separate statehood, Tipraland since 2009. Even after our victory in 2018, there is still no future for Tiprasa," said IPFT working president Prem Kumar Reang.
Elections to 60-member Tripura Assembly will be held in a single phase on February 16. The counting of votes will take place on March 2.