Manipur election results: Nitish Kumar's JDU wins three seats
Mar 10, 2022 03:58 PM IST
Manipur Assembly election result: The Janata Dal United had won a seat in the 2000 elections. But it could not replicate its performance in the subsequent elections
Nitish Kumar's Janata Dal-United won three seats in the Manipur Assembly elections, making a mark in the northeastern state after a long gap of 22 years.
According to the latest Election Commission of India trends, JDU won three seats and was leading on two.

The party which is an ally of the Bharatiya Janata Party in Bihar, fielded candidates on 38 out of 60 assembly constituencies. Md Ashabuddin won Jiribam seat by a narrow margin of 416 votes. KJ Singh defeated his BJP rival Jotin Waikhom by 3,773 votes in Thangmeiband. Ngursanglur Sanate won Tipaimukh, defeating his BJP rival Chalton Lien Amo by 1,249 votes from Tipaimukh.

In 2000, the JDU had won a seat in the Manipur elections. But it failed to repeat its performance in the subsequent elections. In 2017, the party whose base is primarily in Bihar, didn't field a candidate in the north-eastern state.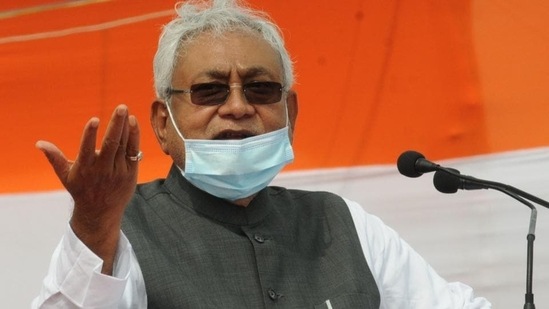 As per the trends, BJP is marching towards a clean sweep with leads on at least 22 seats. The BJP is followed by its ally National People's Party which is leading on six seats.

The elections to the 60-member Manipur Assembly were held in two phases on February 28 and March 5. In the 2017 elections, the BJP despite winning just 21 seats had managed to form the government with the help of National People's Party, the Naga People's Front and the Lok Jan Shakti Party.