Manipur performance brings JD (U) closer to national party status
Mar 11, 2022 11:07 AM IST
The party hopes to achieve it in 2023 as it needs just 6% votes or three assembly seats in one more state
PATNA: Bihar's ruling Janata Dal (United) or JD (U) may not have made much impact in Uttar Pradesh polls but its performance in Manipur, where it won the highest ever six seats, has improved its prospects for national party status. It first won a seat in the Manipur assembly in 2000.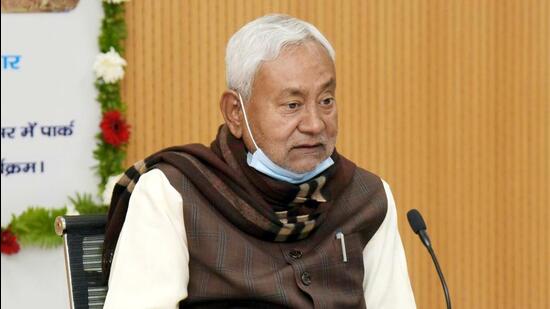 In 2022, JD (U) fielded candidates for 38 of the 60 seats. JD (U)'s Ngusanglur Sanate won from Tipaimukh with 49% vote share. Bihar chief minister Nitish Kumar congratulated the winners and workers and hoped they will serve Manipur's people.
JD (U)'s national president Rajiv Ranjan said the results in Manipur were on expected lines. He added despite being a non-Hindi-speaking area, people in Manipur are impressed with Kumar's brand of inclusive development politics, which transformed Bihar. "We could see the attraction among people for Nitish brand of politics. In Uttar Pradesh, we did not have the organisational base as we did not contest in 2017. But we fought to create it and we will now have a platform for the 2024 Parliamentary elections. We could have won one seat in Uttar Pradesh also, but our candidate Dhananjay Singh narrowly lost in the last two rounds to a Samajwadi Party candidate."
Ranjan said JD (U) was now close to national party status and would achieve it in 2023 with elections scheduled in Meghalaya and Nagaland. He added JD (U) needs to get just 6% votes or three assembly seats in one more state.
JD (U) leader K C Tyagi said the party has around a 12% of vote share in Manipur, which has taken it closer to the status. He added the party has a presence in Arunachal Pradesh and Nagaland.
In 2019, JD (U) won seven of the 15 seats it contested in Arunachal Pradesh and became the second-largest party there. But later six of its members switched over to the BJP.
Bihar minister Sanjay Jha said JD (U) is expanding its footprints and its acceptability is growing as Kumar has delivered in Bihar. "The message has reached beyond Bihar and that is why JD (U) is growing. We are not unduly worried about Uttar Pradesh as we could not focus much on it due to its local dynamics, but we have developed our base."