Day after AAP sweep, Channi steps down as Punjab CM
Mar 11, 2022 02:15 PM IST
Outgoing chief minister hopes Bhagwant Mann-led Aam Aadmi Party government will continue with welfare measures, including power, fuel and sand rate cuts
A day after the Aam Aadmi Party (AAP) swept the assembly elections in Punjab, chief minister Charanjit Singh Channi met governor Banwarilal Purohit on Friday and tendered his resignation. He also recommended the dissolution of the 15th assembly following a virtual meeting of the state cabinet.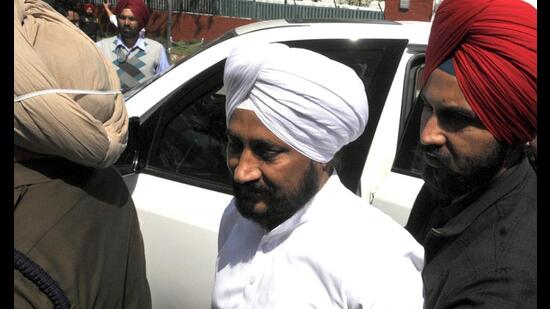 Also read: Punjab election: AAP tally biggest ever in the state
After meeting the governor, Channi said he had tendered his resignation but the governor has asked him and the cabinet ministers to continue till the new government is formed.
"People of Punjab voted for change. They wanted change and the AAP has formed the government. We believe they (AAP) will work to realise the dreams they have shown to people," Channi told reporters outside Raj Bhawan in Chandigarh.
Channi said they accept the verdict of people and will continue to serve them. "During the 111-day government, we took 111 decisions for public welfare, including reduction in rates of power, petrol, diesel and sand, besides writing off power dues. The cabinet also endorsed them. We request the new government to continue with these welfare measures," he said.
In a resounding victory, the AAP has won 92 of the 117 assembly seats, routing the Congress that got just 18 seats as against 77 it won in the previous assembly elections. Channi, who also lost the battle in both Chamkaur Sahib and Bhadaur seats that he contested from, refused to comment on the party's defeat.
Meanwhile, newly elected AAP MLAs are scheduled to meet in Mohali at 2.30pm to elect Mann as the leader of the legislature party.
The AAP had on January 18 declared Mann as the chief ministerial face of the party for the assembly elections.
Mann will meet the governor on Saturday to stake his claim to form the government, according to party sources.