Honest politics from Day 1 in Punjab: Manish Sisodia
Mar 11, 2022 01:04 AM IST
The Aam Aadmi Party has got its first full state to rule in Punjab after an impressive poll victory. Sweta Goswami speaks to AAP leader and Delhi deputy chief minister Manish Sisodia. Edited excerpts.
The AAP win has brought the Congress to a level where both the parties now have governments in two states. How do you see this and is AAP ready to accept people from the Congress?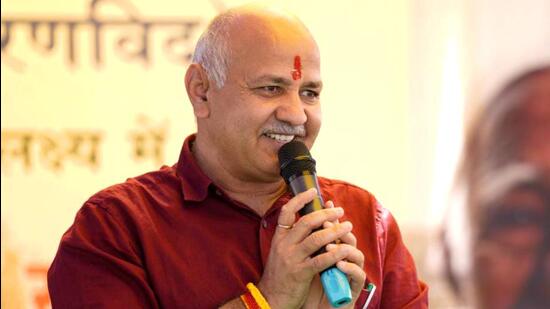 I used to say since 2015 that one day, this country will hold elections on education. More than a leadership crisis, the Congress is suffering a lack of vision. It does not have a vision for India or for any state. That is why people are disillusioned now. Today, you talk to any part of India and ask about the AAP, they will say the AAP's vision is health and education; for some other parties, they will say it is caste or religion. But people now have nothing to say about the Congress.
Stay tuned with breaking news on HT Channel on Facebook.
Join Now
If some person in some party is feeling suffocated and is actually looking for a change, then the AAP is ready to welcome them.
What did the AAP do differently this time? How does such a young political party become an effective alternative?
You learn every time. From 2017 to 2022, the basic scenario that changed is that back then, people did not have the confidence. They thought political parties keep coming and going. They thought parties keep saying such things and we did just have two years of work to show back then. That is why the people of Punjab relied on the Congress after suffering under the Akalis for 10 years. The AAP did not have a long-proven track record then. Seven years later, the AAP has a proven track now which people strongly believed in. Arvind Kejriwal's work reached even the remotest villages of Punjab this time.
Social media also helped spread our work a lot. People of Punjab are very active on social media, even in the villages. When I used to go to remote places, some of the youth would tell me about the videos they saw about my random inspection of a labour office in Delhi. Another thing that helped us is that there is a lot of interaction or intermingling between the people of Punjab and those in Delhi.
It is time to get on to work in Punjab. What are first promises which the government will fulfil?
The government will do a review once it is formed. The first thing that the people of Punjab will get from Day 1 is honest politics. I went to almost 50 big and small cities to engage in "business dialogues"; in these meetings, everyone told me that bribes are a big menace in Punjab. From Day 1 of forming the government in Punjab, the AAP will put an end to all forms of bribery in everyday life. Rest of the things will be prioritised once the state cabinet meets.
Kejriwal will ensure that the government in Punjab does everything to fulfil the expectations on which people voted for him. He will personally be monitoring governance there.
What do you have to say about Bhagwant Mann?
Bhagwant Mann is the beloved son of Punjab. We all evolve and so has Mann. I remember I met Mann for the first time in 2014. He had come to my home before joining the AAP. That time also I saw that our vision matched. Of course, over time, when the possibilities open up from where one can do policy- and decision-making, then the mind automatically starts working in that direction. Now, when I meet Mann, I can see he has ideas of how to implement things we discussed in 2014.
What are your plans for Gujarat; what went wrong in Uttarakhand and Goa?
It is not just about Gujarat. People look at political parties for a vision. If people of Gujarat see the BJP has a vision, they'll vote for them. But, today's result has given a national identify to Kejriwal's model of governance. This identity will help us in our future expansion plans and this will only get more space gradually across the country.
Goa is just the beginning. Two seats this time is not small. First time, in 2017, it was a bit casual. In Uttarakhand also, we will catch up.
Political scientists say the AAP is still a one-man party which does not have a party organisation. Your views?
Arvind Kejriwal is not a man. Arvind Kejriwal is a vision. And AAP leaders like me, Mann and others are here to spread this vision across the country.