Punjab poll results: Sukhbir congratulates Mann, accepts people's mandate
Mar 10, 2022 04:10 PM IST
Sukhbir Badal-led SAD has been relegated to a single digit in the 117-strong Punjab assembly, as its top leaders including patriarch Parkash Singh Badal lost the elections
Shiromani Akali Dal (SAD) president Sukhbir Singh Badal on Thursday congratulated the Aam Aadmi Party (AAP) for its victory in the Punjab elections, while accepting the people's mandate "whole-heartedly and with total humility".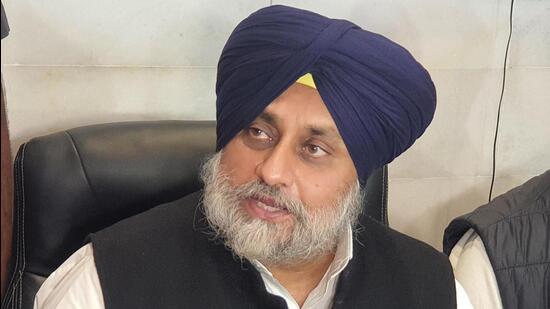 Also read: Amarinder accepts defeat, congratulates AAP
"We whole-heartedly & with total humility accept the mandate given by Punjabis. I am grateful to lakhs of Punjabis who placed their trust in us & to SAD-BSP workers for their selfless toil. We will continue to serve them with humility in the role they have assigned to us (sic)," the former deputy chief minister wrote on Twitter.
Congratulating the AAP and its chief ministerial face Bhagwant Mann, Sukhbir wrote: "I offer them my sincerest good wishes for success and I am sure they will live up to the people's expectations."
The SAD has been relegated to a single digit in the 117-strong assembly, as its top leaders including patriarch Parkash Singh Badal lost the elections.