Punjab assembly election 2022: In setback to Congress, CM Channi loses from both seats
Mar 10, 2022 03:01 PM IST
Punjab Election Results 2022 News Today: Former chief minister and Channi's predecessor Captain Amarinder Singh, another former CM Parkash Singh Badal and state Congress chief Navjot Singh Sidhu also lost from their respective seats.
Punjab Election Results 2022 News Today: In a major setback to the ruling Congress, Punjab chief minister Charanjit Singh Channi on Thursday lost on both his seats as votes were counted for last month's assembly elections in the state, which were held on February 20.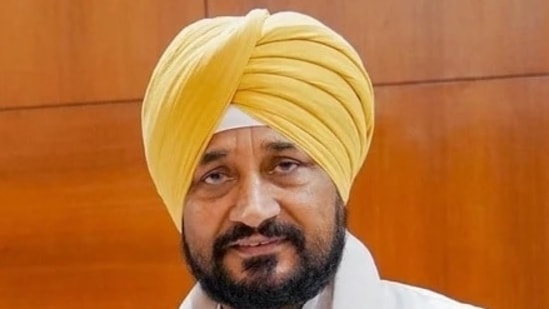 Click here for all Live updates on counting of votes for Punjab polls
Channi, who contested from Bhadaur besides his traditional Chamkaur Sahib, lost from Bhadaur against Aam Aadmi Party's (AAP) Labh Singh by more than 27,000 votes, joining his predecessor, Captain Amarinder Singh, in losing the election.
From Chamkaur Sahib, the Congress leader lost to his namesake, AAP candidate Charanjit Singh by a margin of 7833 votes.
Also Read | Punjab election result 2022: Check full list of winners, leading candidates
Meanwhile, Amarinder Singh was not the only former chief minister to lose as Shiromani Akali Dal (SAD) patriarch Parkash Singh Badal, too, was defeated by AAP's Gurmeet Khuddian from Lambi by a margin of 11,357 votes. While Khuddian polled 65,717 votes, Badal secured 54,360 votes.
Also Read | AAP Punjab in-charge Raghav Chadha thanks voters for thumping victory in state
Channi's defeat marked a disastrous day for the Congress, as it lost one of the only three states where it is in power on its own, the other two being Chhattisgarh and Rajasthan. To add to its misery, the grand old party also witnessed the defeat of its state unit chief, Navjot Singh Sidhu, who lost to Jeewan Jyot Kaur, also from the Aam Aadmi Party.
Also Read | Congress's Navjot Sidhu loses to AAP rival by over 6,000 votes in Punjab
However, the day belonged to the AAP, and its CM face Bhagwant Mann, as courtesy the party's win, as well his own, the parliamentarian from Sangrur will be the next chief minister of the border state. Punjab will be its second government, and the first outside Delhi.