Highly bipolar contest marred AAP's chances in Uttar Pradesh
Mar 11, 2022 10:50 PM IST
Moving out of Delhi, the Aam Aadmi Party's caravan failed to enter Uttar Pradesh yet again as the party candidates not only lost on all seats in the assembly polls but their security deposits were also forfeited
Moving out of Delhi, the Aam Aadmi Party's caravan failed to enter Uttar Pradesh yet again as the party candidates not only lost on all seats in the assembly polls but their security deposits were also forfeited.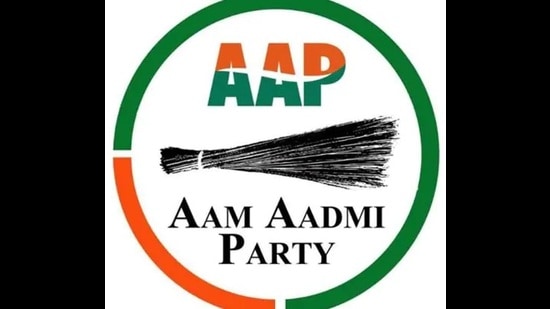 The AAP's vote share of 0.38% was even less than the NOTA (none of the above) option. Party's total vote count in Uttar Pradesh assembly polls was 3,47,192.
Nearly, 6,37,304 voters used the NOTA option which is roughly 0.69% of the total votes polled in the seven-phase assembly polls in Uttar Pradesh, which concluded on March 10.
AAP's landslide victory in the Punjab assembly polls has somewhat camouflaged its drubbing on all the 403 assembly seats in Uttar Pradesh.
It seems for AAP, even making a mark in Uttar Pradesh's electoral battle is a tough task.
To some extent, AAP's poor performance in Uttar Pradesh can be attributed to a highly bipolar contest that the state witnessed.
Almost on all the 403 assembly seats, the main contest was between the Bharatiya Janata Party (BJP) and the Samajwadi Party (SP), relegating Bahujan Samaj Party (BSP) and the Congress to third and fourth positions on almost all assembly segments.
"In this highly bipolar contest in Uttar Pradesh, when two mainline political parties, the BSP and Congress, were marginalised, then you cannot expect AAP to perform," said Kaushlendra Singh, a political analyst.
"For Uttar Pradesh, the AAP is a new entrant. Where the BSP and Congress failed miserably, then AAP's performance was on expected lines in Uttar Pradesh assembly polls," Singh added.
The BSP was able to win only one seat, while Congress managed to bag two assembly seats. BSP's sitting MLA Umashankar Singh from Rasara assembly in Ballia district retained the seat.
Congress legislative party (CLP) leader Aradhana Mishra 'Mona' won from Rampur Khas in Pratapgarh district and Virendra Chaudhary from Pharenda in Maharajganj.
Some political observers believe that AAP is best suited for small states like Punjab, Goa, Haryana, Himachal Pradesh and Uttarakhand.
In big states like Uttar Pradesh, Madhya Pradesh, Bihar, and Rajasthan, the party will have to frame an altogether different strategy. It will struggle due to lack of cadre and workers on the ground, making canvasing a big state a challenge, suggested political analysts.
"The Uttar Pradesh assembly polls was about the presence of AAP, taking the idea of AAP to the people, taking the policies of Arvind Kejriwal to every village," said Sanjay Singh AAP's Uttar Pradesh in-charge.
"We have to move forward accepting the challenges without stopping or getting tired," Singh was quoted as saying in a tweet by the AAP's Uttar Pradesh unit.
AAP will now fancy its chances in the 2024 general election to open its account in Uttar Pradesh or in the assembly bypolls that might happen before that.