UP polls: Angry with media, Mayawati bans spokespersons from attending TV debates
Mar 12, 2022 12:06 PM IST
Uttar Pradesh assembly election 2022: Taking to Twitter, the former chief minister accused the media of harming the BSP's prospects in the recently-held polls by being 'casteist and hateful' towards the party.
Blaming media for her party's rout in the recently-held Uttar Pradesh assembly elections, Bahujan Samaj Party (BSP) chief Mayawati announced on Saturday party spokespersons will not attend debates on television channels.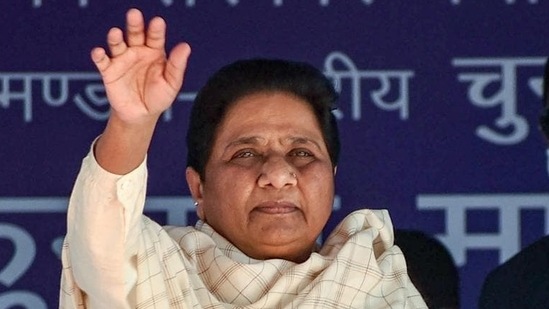 Also Read | Mayawati blames Muslim vote shift to SP for dismal show
"It is not a secret that during the UP elections, the media, under instructions from their bosses, adopted casteist and hateful attitude towards the Ambedkarite BSP movement, thus harming us. Therefore, party spokespersons will be given new responsibilities," Mayawati posted on Twitter, two days after the counting of the votes took place.
"Party spokespersons Sudhindra Bhadoria, Dharamveer Chaudhary, Dr MH Khan, Faizan Khan and Seema Kushwaha etc. will not attend TV debates," the former 4-term chief minister informed in a subsequent tweet.
This is not for the first time when Mayawati, during these polls, has accused media of being against her party. In the run-up to elections, she was accused by the opposition and her critics of being inactive at a time when she should have been campaigning actively. However, in several rallies, the politician lashed out at news channels for spreading 'propaganda' against her and the BSP.
Also Read | 'Mayawati, Owaisi helped BJP win, must get Padma Vibhushan...': Sena's Raut
The country's most populous state, which polled in seven phases between and including February 10 and March 7, saw the Bahujan Samaj Party being reduced to a single seat and vote-share of 12.88 per cent, down from 19 and 22.23 per cent, respectively, from 2017. Uma Shankar Singh will be the lone BSP legislator in the 403-member assembly; he was victorious from the Rasara assembly constituency.
Mayawati's previous term as CM came after the BSP won the 2007 UP polls with 206 seats.