UP polls: Winners of three urban Prayagraj seats get over 50 percent votes
Mar 12, 2022 11:15 PM IST
In 2022 UP assembly election, all the 12 elected legislators from Prayagraj district have succeeded in bagging support of more than at least 39% of the voters who exercised their franchise, say poll results declared by the Election Commission of India (ECI)
In 2022 UP assembly election, all the 12 elected legislators from Prayagraj district have succeeded in bagging support of more than at least 39% of the voters who exercised their franchise, say poll results declared by the Election Commission of India (ECI).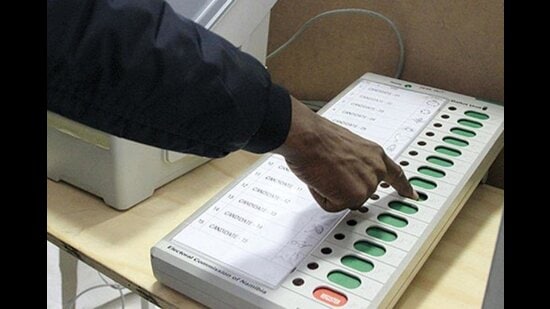 Bharatiya Janata Party (BJP) MLAs who won from the three urban seats of the district polled over 50% of the votes cast on their respective seats. Among all 12 winners, BJP's Harshvardhan Bajpai who got re-elected from Allahabad North seat gave his best performance by securing 55.24% of the total votes polled on his seat.
BJP's Nand Gopal Gupta "Nandi", who has been re-elected from Allahabad South, got 54.25% of the total votes cast on his seat even as another party candidate Sidharth Nath Singh, who has won people's mandate for the second consecutive time from Allahabad West, is the only other winner in Prayagraj to secure over 50% votes cast by polling 53.03% of the votes.
A close look at the final results shows that Samajwadi Party candidate Hakim Lal Bind, who won Handia seat, secured 39.27% of the votes cast—which is the lowest among all winners of Prayagraj district. In 2017 election, Nandi from Allahabad South seat had secured the highest 52.52 % of the total votes polled on his seat in Prayagraj.
Harshvardhan Bajpai from Allahabad North had in 2017 also performed impressively securing 51.48% of the votes cast coming up with the second-best performance in the district while Raj Mani of the BJP on his Koraon seat had secured 51.17% of the votes polled on his seat.