UP polls: Yogi, Shrikant Sharma, nine other BJP candidates win by over one lakh margin
Mar 11, 2022 11:08 PM IST
Barring Yogi Adityanath's Gorakhpur Urban, Manohar Lal's Mehroni and Ramratan Kushwaha's Lalitpur seats, all other one lakh plus victory margins were registered in western UP region
As the ruling Bharatiya Janata Party (BJP) retains power in Uttar Pradesh, eleven of its winners in the just-concluded assembly polls managed to secure victory by a margin of over one lakh votes each—a mark that eluded the Opposition as none among them, including Samajwadi Party (SP) chief Akhilesh Yadav or his uncle Shivpal Singh Yadav could cross it.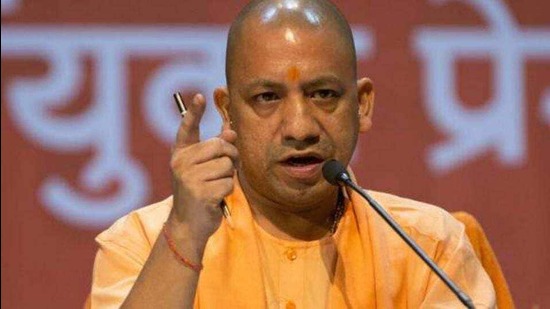 Bharatiya Janata Party (BJP) candidate from Sahibabad constituency of Ghaziabad district Sunil Kumar Sharma defeated his nearest Samajwadi Party (SP) rival Amarpal Sharma by a margin of over 2.14 lakh votes. This is the highest victory margin this poll season. Pankaj Singh, the son of defence minister Rajnath Singh, retained Noida assembly seat defeating SP's Sunil Choudhary by a margin of over 1.81 lakh votes.
Amit Agarwal of the BJP won Meerut Cantt seat by a margin of 1.18 lakh votes while another party candidate Purushottam Khandelwal emerged Agra North assembly seat by a margin of 1.12 lakh votes. Besides, Manohar Lal won Mehroni seat of Lalitpur district by a margin of 1.1 lakh votes. State power minister Shrikant Sharma won his Mathura seat by a margin of 1.08 lakh votes while Ramratan Kushwaha's victory margin on Lalitpur seat was 1.07 lakh.
Atul Garg's victory margin on Ghaziabad seat was 1.05 lakh and CM Yogi Adityanath's margin on the Gorkahpur urban assembly seat was 1.03 lakh. Anjula Singh Mahaur won Hathras seat by a margin of over 1 lakh votes and Dharmpal Singh won Etmadpur seat in Agra by a margin of 1.09 lakh votes.
Barring Yogi Adityanath's Gorakhpur, Manohar Lal's Mehroni and Ramratan Kushwaha's Lalitpur seats, all other one lakh plus victory margins were registered in western UP region. Gorakhpur is in eastern UP while Mehroni and Lalitpur are in Lalitpur district in Bundelkhand.