Abhay Deol reacts to Anurag Kashyap, says never demanded 5-star hotel during Dev D shoot: 'He's a liar and toxic person'
Jan 21, 2023 03:59 PM IST
Abhay Deol has reacted to allegations made by filmmaker Anurag Kashyap about the actor's behaviour during the shoot of their 2009 film Dev D. Abhay called Anurag a 'liar' and a 'toxic person' in a new interview.
Abhay Deol has reacted to Anurag Kashyap's allegations regarding his behaviour on sets of their film Dev D (2009). Abhay, who has been busy promoting his Netflix series Trial By Fire, opened up about Anurag telling lies about him in press. The actor denied Anurag's allegation that he had demanded a stay in a five-star hotel room during the filming of Dev D. Abhay also called Anurag 'a liar', and added that the filmmaker was a 'toxic person'. Also read: Abhay Deol reveals he hated fame, recalls drinking every day 'like a fool' after Dev D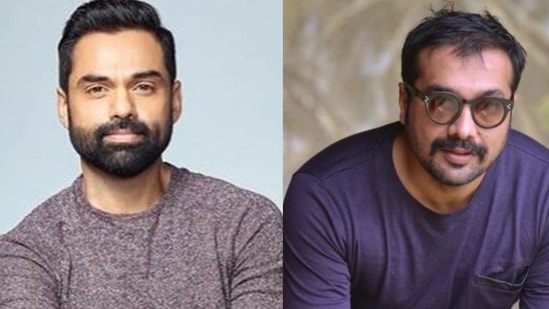 In an interview in 2020, Anurag had said that working with Abhay Deol during Dev D was 'painfully difficult'. According to Anurag, the actor wanted to do artistic movies but also wanted the 'mainstream benefits', and the 'luxuries of being a Deol'. Abhay is the cousin of actors Sunny Deol and Bobby Deol, and the nephew of veteran actor Dharmendra. In the same interview, Anurag had said that during Dev D's shoot, Abhay would 'stay in a five-star hotel while the entire crew stayed in Paharganj' in Delhi as the film 'was made on a very tight budget'. Anurag had added this was a reason why 'a lot of his directors went away' from Abhay.
Stay tuned with breaking news on HT Channel on Facebook.
Join Now
Now, Abhay has slammed Anurag for telling lies about him. He told Bollywood Hungama in a new interview, "I had my heart on my sleeve, and all that is great – but you get taken advantage of, and then you get reactive. So, he (Anurag Kashyap) was a good lesson for me. Then I just avoided him, because I don't need toxic people in my life. Life is too short, and there is so much more to explore. But he (Anurag) is definitely a liar and a toxic person. And I would warn people about him."
Abhay also said that Anurag sent him apology messages after the 2020 interview. "He (Anurag) does that all the time. He was like, 'You want to shout at me, scream at me…' And I was like, 'I don't care. It's been 12 years. You don't feature in my thoughts even now; get over it.' He said, 'Forgive me because I have had a bad day.' I said you are forgiven. I never had a personal agenda. It was far bigger than just me. That is how I feel about everything. How much of this is he going to do? And I would have never taken his name and said the things, had he not gone public either," Abhay said.
Last year, in an interview, also with Bollywood Hungama, Abhay had called Anurag a 'gaslighter'. They had worked together in Dev D, which was written and directed by Anurag. After the film, the two never collaborated on a project. Dev D was a modern-day take on Sarat Chandra Chattopadhyay's classic Bengali novel Devdas. The film also featured Kalki Koechlin, Mahie Gill and Dibyendu Bhattacharya.