Gandhi Aur Godse actor Anuj Saini says Alia Bhatt, Janhvi Kapoor are very 'grounded'
Jan 18, 2023 07:36 AM IST
Anuj Saini talks about the controversial side of his upcoming film Gandhi Aur Godse Ek Yudh, his own journey in the industry, and the experience of working with Janhvi Kapoor and Alia Bhatt in various ads.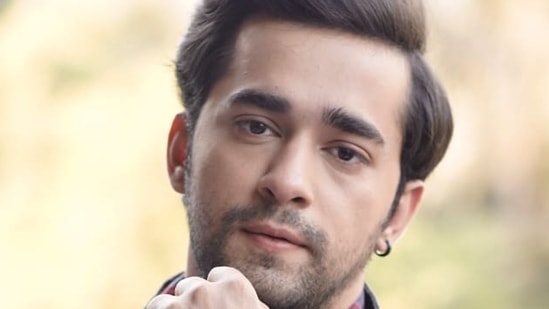 Actor Anuj Saini, who has worked in various ads and music videos, makes his film debut with Rajkumar Santoshi's Gandhi Aur Godse Ek Yudh. In an exclusive interview with Hindustan Times, he recalls how nervous he was when he was meeting the filmmaker for the first time ever. (Also read: Tushar Gandhi reacts to Gandhi Godse - Ek Yudh)
"It was the time when Rajkumar first narrated the story of his film. So, when I first met Rajkumar Santoshi sir, I was meeting a legendary filmmaker and I was very nervous. I was like 'what will I say, how will I react and what shouldn't I say?' However, as soon as we sat down, he made me so comfortable I felt like I have known him for ten years. He made me feel like his son. After that, I was never nervous, (now) he is like my family, a mentor, and father (figure) in the industry."
Anuj also said that Rajkumar is very cool, calm, and composed, on the sets and knows exactly what he wants from his actors. "He will give narration, tell you how and what to do. It becomes easy for us, his style of narration is so unique that even the toughest scenes look like pieces of cake. He has a hunger for perfection. He is also very patient."
The film also marks the debut of Rajkumar's daughter Tunisha Santoshi who has been paired against Anuj. Asked about working with the director's daughter, he said, "Tunisha Santoshi is there, but she was treated like anyone else (on the sets). No one could tell she was the director's daughter. There was never a moment when I was reminded that she is the director's daughter."
He added, "She is very grounded and down-to-earth and hard-working, did not seem like she was working on her first film. She was treated like how I was."
Gandhi Aur Godse Ek Yudh explores the heated debate between two very different ideologies - Mahatma Gandhi and Nathuram Godse. The film is set in a world where Gandhi survived Godse's attack and meets him in the prison to discuss ideologies.
Asked if he was skeptical of backlash or criticism, given the controversial topic of the film, Anuj said, "When I heard the narration, (I knew that) the film will answer a lot of questions about Godse and Gandhi. The film does not show anyone as the hero or the villain - it just portrays facts. It is a pure content-driven film. I was not at all skeptical about the topic as I knew we are portraying facts. (There were) no second thoughts about the film."
Elaborating on his role in the film, Anuj said, "It was challenging because I wasn't playing a character from this era, but from 70 years ago. To adapt to the way they talk, their body language and all…that was challenging. I managed to overcome the challenge thanks to workshops, rehearsals and guidance from (Rajkumar) Santoshi sir. It was a good experience that made me learn a lot."
Anuj has also worked with stars such as Janhvi Kapoor and Alia Bhatt on various advertisements. Recalling the experience, he said, "I once shot an ad with Alia. She was riding the scooty and I sat behind her. The entire time, she constantly asked me if I was okay. Then I shot an ad with Janhvi and during the break we sat in different corners of the room. When somebody from Dharma (Productions) came to meet her, she introduced me to the person. She did not need to do that, but she did. That is how well-behaved, well-mannered and grounded they are."
He also recalled how Pankaj Kapur stood on the sets for six-seven hours at a stretch while shooting an ad. "Such a senior actor, and for the entire schedule, he was constantly standing."
Anuj also shared the difficulties of being an outsider in the film industry. "As an outsider, it is very difficult to even arrange a meeting. I am not blaming anyone, but there is so much competition and everybody is super talented. If you do not know anyone, arranging a meeting may take six months, it may even sometimes take years."
He added, "I am not blaming but it is difficult. This was the biggest challenge I faced. Of course, I also learnt that you must keep working hard, and improving your craft. If you have talent, it cannot be hidden."