Director Hansal Mehta on fading liberal discourse and his film Faraaz: 'Cynicism and fear have taken over'
Feb 02, 2023 05:20 PM IST
Filmmaker Hansal Mehta's Faraaz follows a group of youngsters that turn violent in the name of religion. He revealed that he wanted to show dialogue between the terrorists and the hostages in his true life drama.
In Hansal Mehta's latest film, Faraaz, the filmmaker looks at the real-life events behind a terrorist attack in a Bangladeshi café in 2016. The film, starring Aditya Rawal and introducing Zahaan Kapoor, follows a group of youngsters that turn violent in the name of religion. Sachin Lalwani, Jatin Sareen, Ninad Bhatt, Harshal Pawar, Reshham Sahaani and Abhirami Bose are also introduced in the drama. Faraaz will be released in theatres on February 3 and had its world premiere at the BFI London Film Festival in October 2022. (Also read: Faraaz trailer: Shashi Kapoor's grandson Zahaan faces off against 'Islam ke thekedaar' in Hansal Mehta film. Watch)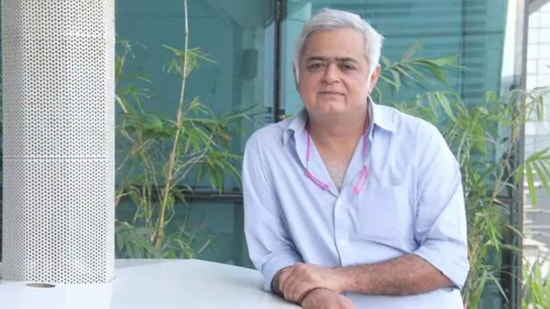 In the film, newcomer Zahaan, who is the grandson of actor Shashi Kapoor and filmmaker Ramesh Sippy, plays Faraaz Ayaaz Hossain, a young Muslim man, who refuses to leave his friends when the café is taken hostage by militants. The young man was later awarded the Mother Teresa Memorial International Award after the attack. Hansal called his latest a companion piece to his previous films Shahid (2012) and Omerta (2017) which also explored terrorism and religion.
When asked if his film was a response to the shrinking liberal discourse, the filmmaker told The Hindu in an interview, "As the liberal voices have withdrawn, it is important to know that the conversation about good Muslims vs bad Muslims has been taken over by rabid voices. The voices that endorsed Shahid have become a bit quiet, as, over the years, cynicism and fear have taken over."
He added, "Coming from a liberal space, rather than shying away, I wanted to have that dialogue. When the leader of the terror group asks Faraaz why he does not see what is happening in Palestine or what the US is doing in West Asia, Faraaz doesn't disagree with the issues. He says there is a lot that is wrong with this world, but asks them if this is the answer."
Hansal's next film, tentatively titled The Buckingham Murders, will feature Kareena Kapoor as a detective and mother along the lines of Kate Winselt in the web series Mare of Easttown. He is also directing the Netflix series Scoop starring Karishma Tanna as crime reporter Jigna Vora who was sent to prison for fellow journalist J Dey's murder.
Topics