Manisha Koirala: 'A lot of men are making women-centric projects'
Jan 02, 2023 06:51 AM IST
In an exclusive interview with Hindustan Times, actor Manisha Koirala talked about her upcoming projects Heeramandi and Shehzada. She also shared her views on onscreen women in Indian films.
Manisha Koirala has said that Sanjay Leela Bhansali has evolved a lot since the days they worked together on his first directorial venture Khamoshi (1996) which featured her alongside actors Salman Khan and Nana Patekar. Manisha is now working on Sanjay's digital debut, Heeramandi. (Also read: When Manisha Koirala was told to refuse Mani Ratnam's Bombay)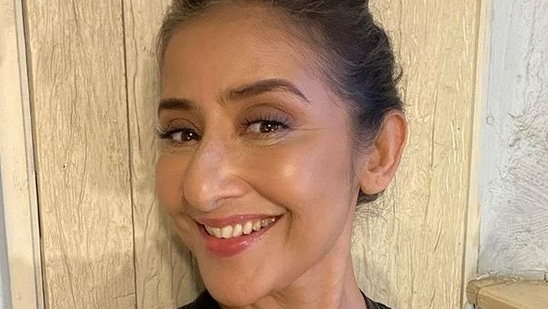 In an exclusive interview with Hindustan Times, she talked about the filmmaker, her own journey in the film industry and more. Here is an excerpt:
Stay tuned with breaking news on HT Channel on Facebook.
Join Now
Decades after you made your Bollywood debut with him, you are working with Sanjay Leela Bhansali again for Heeramandi. How have things changed over the years?
Sanjay has grown a lot. He's done so many great projects since Khamoshi. During Khamoshi, when I met him first I met him, he was an assistant to Vidhu Vinod Chopra and we became friends. He was a very sweet, humble and quiet person. Today, he is a big director, but each film that he has made is unique and extremely beautiful. I've been really proud of [the] quality of work that he has done. The amount of hard work he does, the kind of talent he has for detailing and the amount of hard work that he puts in - he inspires his entire unit to do their best. He has evolved a lot from Khamoshi to now. He is a very good record for any actress.
How was it working on Shehzada? What would you say one may learn from Kartik Aaryan?
It was excellent, very good. I believe in doing different genres of films and Heeramandi is totally different from Shehzada. Actually, I had signed Shehzada earlier and it is a big commercial set up and it's releasing in February. It has shaped up pretty well. So, [I'm] really looking forward for the release.
I think Kartik Aaryan is a very talented, hard-working and humble person. He understands the character and brings out something new. I also like the choice of films that he has made. He has a very bright future in the industry.
After the 90s-2000s when Hindi films were all about stereotypes around female characters, we now see a very refreshing wave of very real women onscreen. How do you see this change?
Definitely, there are more interesting roles which are being written now, and especially [for] women of different age groups. A lot of women are doing very interesting characters and a lot of actresses are performing phenomenally. The scope has increased. People are writing different kinds of roles and different kinds of films are being made because the audiences are also accepting different kinds of storytelling.
I think we are changing. Women are becoming slightly stronger overall in society. A lot of narratives are women-centric, because writers and directors are now women. A lot of men are also making women-centric projects, and the audience is now watching [them]. These films are also doing well commercially. It is only growing. I'm a person who is a little more greedy and I would want to see more of it. I would also want younger actresses to harness their skills and really grow and become better and better. I would always want to see more female-centric films.
At any point, did you feel you were being discriminated against, for your gender or age?
I haven't really missed out a project because of that. I think that's not going to happen. Of course, people do tend to discriminate. They do try to run you down. On the social media, they say 'Oh, you're old and you're this and that'. I think it is natural to grow with age and to have a discrimination for that, is a narrow way of looking at life, that a heroine has to be young and pretty.
When I read those comments, I feel it is a narrow-minded approach, but I also realize that I can't be bothered. Look at other aspects of it. There are so many great roles being written for my age and I'm doing those. At 52 plus, I'm doing great projects. I feel that empowers me.
Also, I never had this mentality of victimhood. I'm not that kind of a person. Never did even during my cancer. Never did, never. It does not mean that I'm above hurt, humiliation and I don't feel the pinch; but I just refuse to dwell in it.
How did you swim through the low phases when fighting cancer?
I feel one finds the will and the desire to live and that is so strong that one navigates even in the darkest moment. I was desperately seeking positive news, good books [and] interviews. I was hunting and hunting (for all those). Very occasionally, I would see some good stuff and I would cling to that. I took baby steps, reminding me myself that it would be just one step at a time. God was kind and I did see the light at the end of the tunnel.