When Katrina Kaif wrote open letter to media after her Ibiza holiday pics with Ranbir Kapoor were leaked: 'Feel invaded'
Feb 03, 2023 12:42 PM IST
In 2013, Katrina Kaif wrote an open letter to the media about leaked pictures from her holiday with then-boyfriend Ranbir Kapoor. The actor had said she felt 'upset and distressed' seeing photos of her 'shot without permission', which were then used 'for commercial gain'.
In July 2013, Ranbir Kapoor and his then-girlfriend Katrina Kaif's pictures from their Ibiza holiday had surfaced online. In a few of the pictures, which were 'shot without permission' and were widely shared in media at the time, Katrina wore a red and white swimsuit, while Ranbir was seen in blue shorts. They were spotted together on a beach. Their unauthorised holiday pictures being published in a film magazine, and thereafter being carried by other media, did not go down well with Katrina. Days after their Ibiza pictures were leaked, the actor wrote an open letter addressed to media. Also read: Katrina Kaif, Ranbir Kapoor spotted holidaying in Spain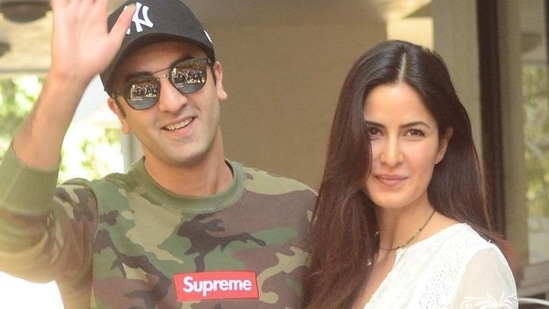 On Thursday, Bolly Blinds N Gossip shared a post on Reddit, titled 'looking back at the controversies from the last decade: Katrina Kaif and Ranbir Kapoor's Ibiza gate'. Sharing leaked photos from the actors' 2013 holiday in Spain, the account also shared the letter Katrina had written to the media, requesting that they 'refrain' for 'running these pictures'.
In her 2013 letter, Katrina had written, "I am writing this to say that I feel most upset, distressed and invaded at my pictures published in a film magazine (and which were carried by other media). The pictures were taken while I was on holiday by someone who, in an act of cowardice, has shot without permission and then used the pictures for commercial gain. There is a breed of journalism that preys on celebrities in the worst possible manner crossing all lines of privacy and decency. Running these pictures shows support for this school of journalism."
Katrina further wrote, "I request that all media running these pictures please refrain from doing so. I have a wonderful relationship with the media and have been accessible to the media at all times. There is no reason for this furtive and invasive behaviour."
Katrina's ex Ranbir Kapoor had also defended her after their Ibiza pictures had surfaced. He had told the media in a statement at the time, "If such a picture of yours, your mother's or sister's is out like this, how would you feel? Showing such private pictures to the world is wrong. It is a disgusting thing to do. Even if such a picture of your boyfriend is out, you wouldn't like it. So I think, if you would not like it, it's the same for others too, they would not like it."
Ranbir and Katrina have worked together in films such as Ajab Prem Ki Ghazab Kahani (2009) and Jagga Jasoos (2017), among others. They dated for a few years. Katrina Kaif is now married to actor Vicky Kaushal. The two had a destination wedding in Rajasthan in December 2021. A few months later, Ranbir Kapoor married actor Alia Bhatt in April, 2022, in an intimate wedding at their Mumbai home, Vaastu. Alia announced her pregnancy in June, and the couple welcomed daughter Raha Kapoor in November, 2022.