When Todd Field went to Tom Cruise for advice on dealing with Harvey Weinstein: 'This is how you're going to play it'
Jan 16, 2023 12:29 PM IST
Tár filmmaker Todd Field recalled his friend and former co-star Tom Cruise's advice on his directorial debut In The Bedroom (2001) when he was worried that former Hollywood producer Harvey Weinstein would re-edit his film after he acquired it for his banner.
Todd Field's latest film Tár, starring Cate Blanchett, has been nominated for several critics' awards since it premiered at the Venice International Film Festival in September 2022. But when the filmmaker started out two decades ago, he wasn't sure if his directorial debut In the Bedroom (2001) would have his creative stamp of approval after it was acquired by producer Harvey Weinstein. (Also read: Cate Blanchett's Tár wins best film at National Society of Film Critics, scores rare hattrick at major critics awards)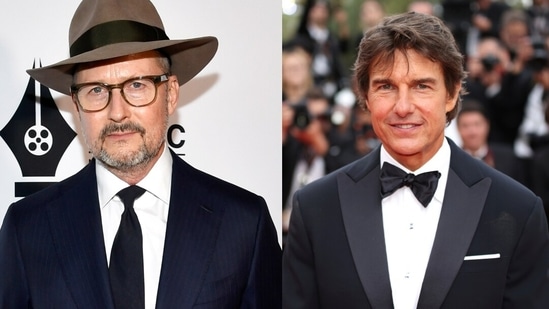 Harvey's production banner Miramax took over the film after it premiered at the Sundance Film Festival in early 2001. The disgraced former producer, who was convicted of sexual assault and rape in 2020, used to have final say on the edits of the films produced by Miramax. Todd, who was worried about how his film would shape up, called up a friend and former co-star, Tom Cruise. The actor-turned-filmmaker had worked with Tom on Stanley Kubrick's Eyes Wide Shut (1999).
In an interview with The New Yorker, Todd recalled his low state at that time. He shared, "I was weeping in the bathroom. I called up Tom Cruise and said, 'Something terrible has happened.' He basically said, 'This is how you're going to play it. It's going to take you six months, and you'll beat him, but you have to do exactly what I'm going to tell you to do, step by step.'"
The A-list actor, who had encouraged his co-star to venture into filmmaking, advised him on how to handle Harvey. He told Todd to let Harvey re-edit In The Bedroom his way and then show that version at the preview screenings. After they tested poorly, Todd had to refer back to the film's glowing reviews after Sundance and ask him to release the film as it had premiered originally.
Tom's plan worked and In The Bedroom, which starred Sissy Spacek, Tom Wilkinson, Marisa Tomei and Nick Stahl, went on to be nominated for five Oscars, including Best Picture and Best Adapted Screenplay for Todd. His next film Little Children (2006), with Kate Winslet, Jennifer Connelly and Patrick Wilson, was nominated for three Oscar nominations. Todd picked up his second nomination for Best Adapted Screenplay with Tom Perrotta for the film. Tár is expected to be nominated for a few Oscar nominations as well, for Best Actress and Best Director at this year's Academy Awards when the nominees will be announced on January 24.